Legilisation of Gay marriage.
45
people have signed this petition.
Add your name now!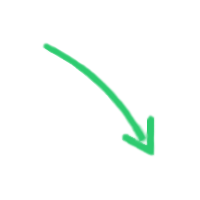 45

people

have signed.

Add your voice!
Maxine K.
signed just now
Adam B.
signed just now
I don't understand what Christianity or Catholicism has to do with gay marriages. The bible does not state anything about gay marriages/relationships being wrong, however it does state " love thy neighbour" meaning that no matter what age you are, what colour, race, religion, gender, beliefs, views or opinions you have, everyone should be treated the same. 
Since it does not state that that there is anything wrong with gay relationships or marriage, the law which makes gay marriages illegal was obviously man made. it has nothing to do with religion. I'm a Christian and the fact that many people who share my faith oppose gay marriage infuriates me! Honestly. Jesus preached to "love thy neighbour as yourself" which means treating everyone equally. You can't pick and chose who your neighbour is meaning that, whoever they are, wherever they come from or how they live in their life is really none of your business and you should respect their views and opinions as much as you respect your own.
 As well as that, their opposition completely undermines the main point of marriage which is the union of two loving people. The gender of these two people has nothing to do with it. Love knows no boundaries  You can not help who you fall in love with. And when people say its because two women or two men can't have children, and the whole point of marriage is to create a new born child out of love, is nonsense, as if that was true, then why would god have created people who can't have children? and people can say that it's different because its not there fault, but really, there's no difference.
 I'm 15 years old and I'm straight. But this doesn't mean that this does not effect me. many of my friends are gay/bisexual, and I do not see why anyone should be treated differently, wether we are gay/lesbian/straight/bisexual underneath we are all human, with human rights. if a man and a woman are allowed to get married then so should two men, or two woman. there is not difference they all share the same kind of love. 

Marriage is when you love someone unconditionally and want to spend your whole life together, if they couple are happy, no matter what sexuality they are they should have the choice/option wether or not they wish to be married, and they should be able to choose which gender they get married to. I also strongly believe  that in this particular generation, more and more teenagers/young adults are gay/bisexual now more than ever, and something should be done to support them and let them know that no matter what gender/sex they are attracted to that love is love, and everyone has the same equal rights, but because of the lack of support out there, it then affects who they are as a person, they feel like they sometimes are different or weird for liking someone of the same sex. Us as a generation have the potential to legalise gay marriages, and my aim is to get as many people who agree with this to sign it, and then we will send it to David Cameron himself, and show him how much this means to us, and the fact that I know many people who are not  gay that want gay marriages to be legalised, myself included  just goes to show that we are all the same we are all HUMAN, who deserve to be treated equally.
 If a man and woman can get married in the name of god because they share the same love, then two men or two women should be no different so please sign this, spread the word share it, in the hope that we can make a difference to many peoples life in this world. thank you. 
 ( sorry for any spelling errors)
Links