Legend of Korra - Continuation (Korrasami)
757
signers.
Add your name now!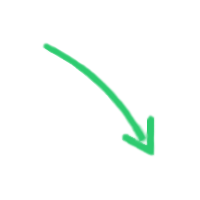 757

signers.

Almost there!

Add your voice!
Maxine K.
signed just now
Adam B.
signed just now
To the producers of Legend of Korra

On December the 19th the last episode of Legend of Korra aired. With this finale, you showed some great courage as to make Korra and Asami Canon. Many people were influenced by the series. You showed them that it's okay to love whoever you want, no matter the gender or colour of their skin. And that you can overcome any problems with the help of people who love you.

To put it into words from d33deed33guy: In fact, it's amazing that The Legend of Korra was able to break the barriers. It broke the gender barrier by having a female lead who was so badass, that not even the male demographic could deny and the fact that she was bi/homosexual led to her becoming one of the most powerful and influential protagonist in all of "children's" media. She became a role model to young girls and boys, to members of the LGBT community and to everyone else. THAT is the true Legend of Korra.
For this we would like to thank you.

We understand that a kiss between Korra and Asami wouldn't be allowed because of the restrictions from Nickolodeon.

All we wish for now is maybe another 20minutes Episode, a movie or a comic were we are going to see more of Korra and Asami, their growing relationship and love for each other. Maybe the trip to the spirit world.Adding to that we would like to know how everyone else is doing after the wedding. What happened to Mako after the War? Did he return to Republic city to become a Dedective, did he stick with Wu, or did he anything different? What about Bolin and Opal? Did they stay in Republic City? Or did they return to Zaofu to help rebuild it?

We know this can't happen on a kids show, therefore we would love to have it for another audience. A movie, episode or Comic for Teenagers or adults.