FREEDOM OF RELIGON IN THE UNITED STATES (F.O.R.U.S)
20
people have signed this petition.
Add your name now!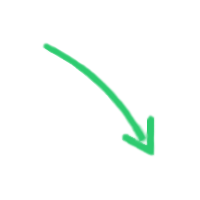 20

people

have signed.

Add your voice!
Maxine K.
signed just now
Adam B.
signed just now
WE, THE UNDERSIGNED GENERAL PUBLIC OF THE COMMONWEALTH OF MASSACHUSETTS, WOULD LIKE TO EXPRESS OUR PROFOUND DISMAY OVER THE IGNORANCE, DISCRIMINATION, AND DISRESPECT OF A RELIGION DATING BACK TO PRE CHRISTIAN/CATHOLIC RELIGIONS. ANIMAL SACRIFICES ARE AT THE CORE OF MANY RELIGIOUS RITUALS WITHIN THE CONTEXT OF AFRICAN AND AFRO- CARIBBEAN BELIEF SYSTEMS. AFRO - CARIBBEAN RELIGIONS ARE A MIXTURE OF CATHOLIC AND PRE-CHRISTIAN AFRICAN BELIEFS, AMONG THEM SANTERIA, AND PALO MAYOMBE BEING OF AN AFRICAN RELIGION, (PRE CHRISTIAN OR CATHOLIC)
AFRO- CARIBBEAN RELIGIONS WERE PRACTICED IN SECRECY IN THEIR COUNTRIES OF ORIGIN BECAUSE THESE WERE ORIGINALLY THE BELIEFS OF THE POOR AND DOMINATED CLASSES, SUCH AS AFRICAN SLAVES. THESE RELIGIONS WERE VIEWED BY THE DOMINANT CLASS AS BACKWARDS, IGNORANT, AND SUPERSTITIOUS BELIEFS THAT STOOD IN OPPOSITION TO THE CONVERSION EFFORTS OF CATHOLIC PRIESTS. CONSEQUENTLY, THESE RELIGIONS HAVE BEEN ASSOCIATED INNOCENTLY AND PURPOSEFULLY WITH DARK MAGIC FOR CENTURIES. THE AFRICAN SLAVES WERE PREVENTED FROM EXPRESSING THEIR RITUAL BELIEFS, AMONG NUMEROUS OTHER VOLATILE CONDITIONS. THEY WERE PUNISHED FOR PRAYING TO THEIR GODS. TO ESCAPE PUNISHMENT, THE AFRICAN SLAVES SEEMED TO OBEY THEIR MASTERS WISH, ONLY TO FIND OUT LATER IN TIME, THE SLAVES WERE STILL PRAYING AND WORSHIPING THEIR OWN GODS. AFRO- CARIBBEAN RELIGIONS WERE SUPPRESSED AND DISCRIMINATED THEN, JUST AS THEY ARE STILL TODAY.
CITY CODES AND ORDINANCES PREVENT POSSESSION OF LIVE STOCK IN THE CITY LIMITS. BASICALLY LAW STATES YOU HAVE THE RIGHT TO PRACTICE RELIGIOUS ANIMAL SACRIFICE, BUT AT THE SAME TIME YOU MAY NOT HAVE LIVESTOCK IN THE CITY OF NEW BEDFORD, MASSACHUSETTS ( AS WELL AS OTHER CITIES IN THE STATE. THEREFORE, MEMBERS OF THESE RELIGIONS ARE STILL FACING DISCRIMINATION. THEY NOW HAVE TO LIVE IN CERTAIN AREAS OF THE STATE IN ORDER TO CARRY OUT THE RELIGIONS' RITUAL. IN THE MASSACHUSETTS GENERAL LAW IT STATES IN CHAPTER 94 SECTION 139G, " NOTHING IN SECTIONS 139C TO 139E, INCLUSIVE, SHALL PROHIBIT, ABRIDGE, OR IN AN WAY HINDER THE RELIGIOUS FREEDOM OF ANY PERSON OR GROUP, AND, IN ORDER TO PROTECT FREEDOM OF RELIGION, RITUAL SLAUGHTER AND THE HANDLING OR OTHER PREPARATION OF LIVESTOCK FOR RITUAL SLAUGHTER IN ACCORDANCE WITH THE RITUAL REQUIREMENTS OF THE JEWISH FAITH OR ANY OTHER RELIGIOUS FAITH THAT PRESCRIBES A METHOD OF SLAUGHTER WHERE BY THE ANIMAL SUFFERS LOSS OF CONCISENESS BY ANEMIA OF THE BRAIN CAUSED BY THE SIMULTANEOUS AND INSTANTANEOUS SEVERANCE OF THE CAROTID ARTERIES WITH A SHARP INSTRUMENT.
ANIMAL SACRIFICES FOUND WITHIN THE CONTEXT OF THESE RELIGIONS, FOLLOW GUIDELINES SIMILAR TO THOSE OF MUSLIM AND KOSHER JEWISH PRACTICES. ONLY THE HEALTHIEST ANIMALS ARE CHOSEN AS OFFERINGS TO THE GODS OR ORISHAS. THE ANIMALS ARE USUALLY PURCHASED LEGALLY IN A FARM AUCTION. THE NECK OF THE ANIMAL IS THEN SLICED WITH A SHARP METAL OBJECT. THE ANIMAL IS IN THEN DRAINED AND COOKED ACCORDING TO THE PREFERENCE OF THE PARTICULAR GOD OR ORISHA. THE ACT OF THIS RITUAL IS IN ACCORDANCE TO " RITUAL SLAUGHTER" DEFINITION.
AFRICAN/ AFRO- CARIBBEAN RELIGIONS ARE NOT CENTRALIZED AND THEY DO NOT REGULARLY WORSHIP IN TEMPLES. THE MAIN TEMPLES OF THESE RELIGIONS ARE LOCATED IN NIGERIA, AFRICA. WORSHIP AND CELEBRATIONS CAN TAKE PLACE AT HOME, IN A PLACE OF BUSINESS, (AFTER HOURS), OR IN A FUNCTION HALL. A FEW NUMBER OF PRIESTS HAVE FOUGHT FOR THEIR RIGHTS TO PARTAKE IN RELIGIOUS RITUALS OF THIS NATURE, AND THEREFORE HAVE BEEN ALLOWED BY THEIR STATE OF RESIDENCE TO OPEN SUCH TEMPLE, OR PLACE OF WORSHIP. PRIESTS BELONG TO A FORM OF RELIGIOUS CONGREGATION. ONLY THOSE WHO HAVE UNDERGONE INITIATION, OR RITE OF PASSAGE INTO THE PRIESTHOOD, CAN ATTEND AND PARTAKE IN RITUALS AS THEY ARE LICENSED PRIESTS. IN 1993 THE LANDMARK SUPREME COURT RULING IN FAVOR OF OBA PICHARDO AND THE CHURCH OF THE LUKUMI BABALU AYE, IN HIALEAH, FLORIDA, WAS PETITIONED FOR LEGISLATION IN THIS VERY SAME WAY. WITH THIS BEING A COMMONWEALTH STATE, WE ARE SEEKING TO CLIMB THE JUDICIAL LADDER IN THIS VERY SAME MANNER TO PROTECT OUR CIVIL RIGHTS STATED IN THE FIRST AMENDMENT. WE HOPE TO PASS A BILL IN MASSACHUSETTS TO RECEIVE TOLERANCE,AND AN UNDERSTANDING FREE FROM PREJUDICE ON THE RELIGIOUS RITUAL ACTS OF ANY AFRO-CARIBBEAN RELIGIONS, AS WELL AS PURSUING A COMMON CONSENSUS AMONG ALL US CITIES, TOWNS, AND STATES LOCATED WITHIN THE UNITED STATES.

Sponsor
MASSACHUSETTS RESIDENT
Links