Legalize Medical Marijuana in North Carolina
20
people have signed this petition.
Add your name now!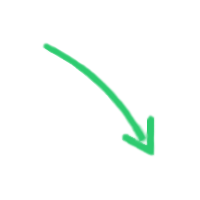 20

people

have signed.

Add your voice!
Maxine K.
signed just now
Adam B.
signed just now
Don't deny medicine!
Arguments against medical marijuana include its lack of scientific testing and credibility. However, due to restrictions against such studies in the U.S., obviously there is a lack of information in terms of research for medicinal possibilities. The research that HAS been done (credibly) is overwhelmingly in favor of medicinal marijuana as an acceptable alternative to many pharmacological treatments available.

"The evidence is overwhelming that marijuana can relieve certain types of pain, nausea, vomiting and other symptoms caused by such illnesses as multiple sclerosis, cancer and AIDS -- or by the harsh drugs sometimes used to treat them. And it can do so with remarkable safety. Indeed, marijuana is less toxic than many of the drugs that physicians prescribe every day."
-*Joycelyn Elders, MD, former US Surgeon General, wrote the following in a Mar. 26, 2004 article titled "Myths About Medical Marijuana," published in the Providence Journal:
"I have found in my study of these patients that cannabis is really a safe, effective and non-toxic alternative to many standard medications. There is no such thing as an overdose. We have seen very minimal problems with abuse or dependence, which at worst are equivalent to dependence on caffeine. While a substance may have some potential for misuse, in my opinion, that's a poor excuse to deny its use and benefit to everyone else."

-Phillip Denney, MD, co-founder of a medical cannabis evaluation practice, stated the following in his Nov. 17, 2005 testimony to the Arkansas legislature in support of House Bill 1303, "An Act to Permit the Medical Use of Marijuana"
"Cannabis is leading the way for a more holistic type of medical care, a general revolt against corporate rationed care and traditional pharmaceutical company approaches to medicine. Patients use marijuana to get off toxic drugs. They find fellowship in compassion clubs. They find empowerment in fighting against prohibition, standing up to police and demagogues. Our opponents can threaten our freedom, but they can't kill our spirit."
-Tod Mikuriya, MD, psychiatrist and medical coordinator, stated the following in 2001, as quoted on his website mikuriya.com in the "Cannabis" section
Despite the above, medicinal marijuana is still prohibited in North Carolina. It is time to make a statement to our legislators and government officials about the rights of patients and doctors to make informed decisions about individual cases without interference from the government! Whether you agree with the use of marijuana (recreational or medicinal) how can you deny the right of choice to sick Americans?
Links