Legalize Recreational Marijuana in Michigan
69
people have signed this petition.
Add your name now!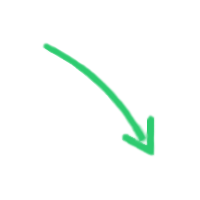 69

people

have signed.

Add your voice!
Maxine K.
signed just now
Adam B.
signed just now
The legalization of recreational marijuana could have several major benefits to the state of Michigan. The first benefit of course is revenue. Within two months of Colorado legalizing regulated recreational marijuana the state generated 6.17 million dollars. According to The Huffington Post the projected income for the state of Colorado this fiscal year will be 98 million dollars. The state of Washington is projected to raise 190 million dollars over the next four years on marijuana tax alone. These states are setting a very firm example of how many tax dollars could be earned in Michigan. It's no secret that the national economy has been In a slump over the past few years and Michigan is no exception. The amount of money that could be earned from legalizing marijuana for recreational use could potentially pull Michigan out of the slump and into a fast growing economy.
Another major benefit to this legalization is saving money. The prohibition of marijuana has been responsible for hundreds of billions of wasted tax dollars and misallocated funds. The legalization of medical marijuana could not only generate funds but also save the state millions of tax dollars. In addition to saving money enforcing marijuana arrests the state could also save on prison detainment. The average percentage of prisoners being incarcerated for marijuana offenses is 21%. If recreational marijuana were legal taxpayers could save millions by not having to pay to keep these people behind bars. Prisons would be less crowded and less money would be needed to operate them.
One of the last major benefits to legalizing marijuana is generating jobs. With the legalization of marijuana new local businesses would pop up, including everything from dispensaries to growers to marijuana bars. These new businesses would generate jobs for Michigan as well as tax dollars and tourism. Michigan could be the first state in the Eastern United States that legalizes the use of marijuana, meaning that people from many of the surrounding stated would come to enjoy new local bars and dispensaries.
The legalization of Marijuana can have many benefits to the state of Michigan. The benefits outweigh the costs by far, and will do much to help this great state advance its economy.