Legalize Laying Hens in Estherville!
212
signers.
Add your name now!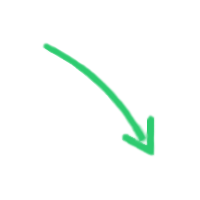 212

signers.

Almost there!

Add your voice!
Maxine K.
signed just now
Adam B.
signed just now
Hundreds of cities, large and small, across the United States have legalized the keeping of backyard hens on city lots of all sizes. In Estherville, citizens in residential zoning are denied the pleasure of keeping backyard hens, despite the fact that many other similar cities in Iowa allow it already.

Reasons why chickens should be allowed in Estherville:
-Chickens are fun, friendly pets with educational value for children about where food like eggs comes from
-They can provide food security for poor families
-They lay healthier eggs compared to store-bought eggs
-They give gardeners high-quality fertilizer
-They control flies and other pests, not add to them, and dispose of weeds and kitchen scraps that otherwise might end up in the landfill

Issues:
-Noise: If you don't have roosters, chickens aren't noisy. Hens cluck and peep softly all day long and at their loudest are around 60-70 decibels (comparable to human conversation) a dogs bark is around 90-100 decibels
-Smell: Animals poop. Ten chickens will make about as much waste as a 40 lb. dog, and their coop won't smell if it is kept clean. Much like a dog kennel.
-Predators: It should be the responsibility of the chicken owner to keep his or her chickens safe from predators — just like it is for cat owners, say — , and there is ample advice available on how to do so.
*Disease/ Avian flu (This issue was brought up by local factory farm in opposition to urban chickens in last discussions by Estherville City Council)
Avian flu is a concern to commercial poultry production where birds are raised in huge flocks in overcrowded confinement and fed the cheapest food possible. This causes high stress and compromised immune systems in the birds.
"When it comes to bird flu, diverse small-scale poultry is the solution, not the problem." (The 2006 Grain Report) The fact is that a few backyard chickens are more closely monitored than any bird raised in the masses.
The Center for Disease Control (CDC) website states- "There is no need at the present to remove a (family) flock of chickens because of concerns regarding avian flu."