Legalize Fireworks in New York State!
25
people have signed this petition.
Add your name now!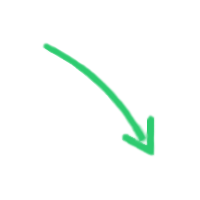 25

people

have signed.

Add your voice!
Maxine K.
signed just now
Adam B.
signed just now
Why is it that at the very young age of 17, you can go to war (with parents permission), carry a gun, kill people just because the politicians in this State say it's ok? These children are fighting for our Freedom of Rights and Speech and they come back from the war and can not even do a firecracker or a bottle rocket without getting arrested for it. How many boating accidents are there within the summer season? Are boats illegal? How many bicycle accidents are there involving kids 16 years and up? Are they illegal? Lets not forget kids who are on their cell phones while driving, car accidents, hunting accidents, etc. (lets not forget about Dick Cheney shooting his friend while hunting but that's legal) If fireworks were legalized, they would be more controlled as to who buys them and they would NOT be sold on the streets to kids. Maybe the State would even make money from legalizing fireworks from the taxes that we would pay instead of driving up our tolls, gas prices, etc. I think it's our right to celebrate 4th of July which means "OUR FREEDOM" without being persecuted for our actions. I would think the police would have better things to do on the 4th, like catch drug dealers, child molesters, etc. than to ruin a family get together because someone is doing a nice firework display!! Let us fight for this cause!! I think our Senators and Congress persons would want the great State of New York to be able to celebrate our freedom. We get taxed on everything else and I believe this would be a great source of income for the State. The reasoning of going out of state to help boost their ecomony does not make any sense to me while you are raising a pack of cigs. $1.25 for tax money. Arn't we taxed enough?? Let us get taxed on something we would enjoy!