Legalise Airsoft Toy Guns in Australia
14
people have signed this petition.
Add your name now!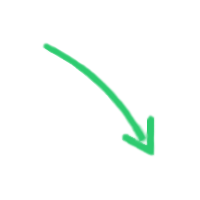 14

people

have signed.

Add your voice!
Maxine K.
signed just now
Adam B.
signed just now
Airsoft guns are currently unobtainable in Australia under state and federal law. As legislation and regulations stand airsoft guns are often grouped with prohibited military style assault weapons or machine guns because of their appearance and automatic manner of operation. As state and federal laws also prohibit the possession or importation of (firing)replica weapons of the class airsoft guns usually replicate, you may appreciate the difficulties involved in any attempt to have airsoft legalized in Australia. Airsoft guns are illegal to own, possess or import without appropriate license or permit in each state of Australia under State and Federal law. Each Australian state has slightly different regulations on airsoft replicas. You probably don't know Airsoft because it is illegal in Australia. There is no reason for them being illegal other than there 'dangerous' and look like the 'real' thing which is stupid because 1) All sports are dangerous Bike Riding, Soccer, Rugby etc 2) Cap guns look like the real thing as well so why are they not banned.
Currently single shot spring powered airsoft guns commonly referred to as sniper rifles (that do not replicate automatic weapons) and gas powered hand guns (without automatic function) may be (technically) imported into some Australian states, such as Queensland. To own, possess or import these devices one requires appropriate license/permission from the weapons licensing branch of each state, and to gain such license/permission, one requires a "genuine reason" among other things. Airsoft is not considered a genuine reason because a) there is no such sport and b)no range will permit the use of airsoft guns anyway. So practically there is no way to own, import, possess or use an airsoft gun in Australia.
The legislation applied by the Australian Customs and Border Protection Service for the importation of firearms is the Customs (Prohibited Import) Regulations 1956. Regulation 4A and Schedule 6 of these regulations prescribe the requirements for importing firearms, including airsoft. These regulations do not differentiate in permit requirements between airsoft and regular handguns (both fall within Schedule 6, Part 2, item 9) nor between airsoft longarms and regular longarms (Schedule 6, Part 2, item 1). Airsoft firearms that are fully automatic, resemble a fully automatic or have a detachable or folding stock are also classified exactly the same as similar regular firearms under Schedule 6, part 2, item 12, requiring the permission of the Attorney General for import. [1] The only difference for importers of airsoft from regular firearms is the greatly reduced likelihood of obtaining an import permit from the state police.
Links