Legacy Version of Diablo 2 Resurrected
Show your support by signing this petition now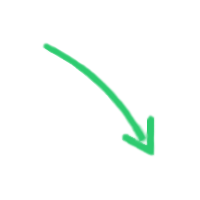 3

people

have signed.

Add your voice!
Maxine K.
signed just now
Adam B.
signed just now
Good day,
Today Blizzard have announced an upcoming patch due for release early next year, coinciding with the beginning of the first ladder season for Diablo 2 Resurrected - https://news.blizzard.com/en-gb/diablo2/23746135/d...
Blizzard have released early details for what changes to the game they would like to make, these include but are not limited to;
- Class skill changes
- Mercenary changes
- Item changes
- Horodric Cube recipe changes
As well as introducing new, never before seen items into the game.
For some this may seem appealing and they would enjoy seeing changes like these and more, however, there are many of us that do not want to see the game changed to become something that is not what we have loved and enjoyed for over 20 years. The current state of D2R is an almost perfect copy of its original, Diablo 2: Lord of Destruction but with updated graphics and a smoother online experience. For years, this is all many of us in the D2 community wanted and asked for in a remake before D2R was finally announced.
These upcoming changes in patch 2.4 could drastically change the way we have come to know and enjoy playing D2. With each "rebalancing" Blizzard decide to make, potentially breaking currently viable and optimal ways of creating and playing your favourite class and build. Ways that you may have enjoyed for the last 20 years.
I propose a solution that could suit everyone. We could have a separate version of Diablo 2 Resurrected that remains the same (or as close to as absolutely possible and including those nice shiny graphics) as Diablo 2 Lord of Destruction that is not meddled with and stays true to the original, just like you remember. Blizzard can call it whatever they want, Diablo 2 Resurrected Legacy Edition, Diablo 2 Resurrected Old Heads, Diablo 2 Resurrected OG's only, it doesn't matter. Just give us the option to be able to play our game the way we know and love.
Please sign this petition if you agree!
Thank you