Keep Lee Lane Open!
115
people have signed this petition.
Add your name now!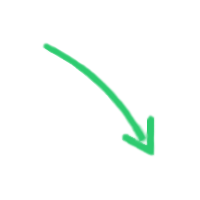 115

people

have signed.

Add your voice!
Maxine K.
signed just now
Adam B.
signed just now


Update - 5th Feb 2012. TVBC decision. They cannot "justify a closure at this time".

Petition :-
Lee Lane is an integral part of a viable, subsidiary and alternative route between Southampton and Romsey. For some reason best -and only- known to themselves Test Valley Borough Council are seriously considering closing Lee Lane to the public.
They say -
"To improve road safety it is intended to reduce the volume of through traffic travelling on this narrow lane. It is important that residents have reasonable access and that cyclists, horse riders and pedestrians are safe."
Translation: "reduce the volume of through traffic travelling on" means "close".
(Lee Lane is also narrow only for a small proportion of its length and in that 'single-track road with passing spaces' section there have been NO reported incidents in the last 5 years - which is the period that the Council would normally use for analytical purposes).
Specifically mentioned are "cyclists, horse-riders and pedestrians" as groups that apparently need protecting from cars using the road.
This is more than a little surprising as there have been no incidents at all involving cyclists, horse-riders and pedestrians in Lee Lane in the last 5 years.
There has been one 'serious' incident - a collision involving 2 cars - in the last 4 years and a few minor incidents involving single vehicles.
Even if the road was to be considered an accident black-spot, which it obviously is not, then there are a number of standard measures that could be employed to help prevent occurrences of this nature and to make the road even safer. But none of them have been implemented, possibly not even considered.
It remains a complete mystery why TVBC have gone straight to 'the last resort' of closing a road without first implementing measures that could make the road safer.
To help clarify the situation, Test Valley Borough Council has duly been asked to provide the following information:-
1. Road-user data other than vehicles. Cars apparently have been counted, but data on cyclists, horse-riders and pedestrians has yet to be forthcoming. It would be useful to know, for example, if the road is to be closed for the benefit of 2 cyclists.
2. Whether there are any prominent members of Test Valley Borough Council or the local Parish council living in Lee Lane or in close proximity to it.
(If there are, I'm sure their views on the matter would be of interest.)
Going back to their stated - and of course in normal circumstances, laudable - pursuit of 'road safety' it stands to reason that any road would be made 'safer' by completely closing it to cars. One does wonder, however, what the effect would be on car journeys if every road that had a collision, or worse, in the last 4 years was suddenly closed to through traffic.
An absurd notion? Of course, but not apparently to Test Valley Borough Council.
As of writing this the road is closed until the end of July. Their stance at this stage is that this closure is an 'experiment' that may be made permanent. The fact that they have already gone to these lengths without considering alternatives can leave little doubt as to their intentions.
It should be stressed here that this petition carries no official weight and so it is important that your experiences, comments and suggestions be relayed - in writing - to Test Valley Borough Council, in order for your views to be known. Without that, there will be no possibility of influencing the Council's decision.
In addition you should mention which of the closures (TVBC have split them into 3) that you are objecting to. If you would like Lee Lane to remain free from diversions then you should specify that you are objecting to the "Combined Closure".
Objections to the closing of the road can be sent by either e-mail or letter.
By e-mail to-
Mrs. Jo Bacon at
JBacon@testvalley.gov.uk
or by letter to-

Ms. S. Tovey,
(Head of Legal and Democratic Service),
Test Valley Borough Council,
Beech Hurst,
Weyhill Road
Andover,
Hampshire,
SP10 3AJ

to arrive by no later than 12th November, 2011.

If you are in favour of keeping the road open, please sign our petition :


Sponsor
Once it's gone it's gone.... If you would like to add any further comments, opinions or suggestions then you can do so via the following link:
Links