Leave Negro Creek Alone!
125
people have signed this petition.
Add your name now!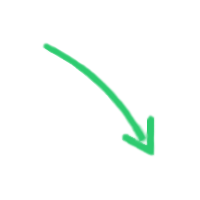 125

people

have signed.

Add your voice!
Maxine K.
signed just now
Adam B.
signed just now
There is a group that wants to change the name of our local creek, Negro Creek, because they have decided the name is racist. I have no doubt that they are doing this because they believe its 'the right thing to do'..... Changing the name of a creek doesn't change the history behind that word. Educating people is the answer, not changing the name and pretending everything is all better..... Pretending those opinions & views never existed or aren't there anymore after a simple name change is a slap in the face to those who fought for equality in the first place. History is never pretty. Thats how we learn from our mistakes...... Should we change all historical names because its 'the right thing to do'? The US already has a reputation of knocking down historical builings to make way for progress. Is that the plan for all of our history? Just leave it behind or change it to suit the situation? The other group is making this debate about everything but the name of this stream of water. They have done everything they can to make this about racism, bring religion into the mix, and even point fingers and call not only inividuals but an entire county itself racists, hicks, rednecks, etc. They have been bringing up anything and everything they can to try and portray this area in a bad light so that they can make this change happen. Most of the people in that group don't even live in the area, so they don't care what kind of damage these accusations will do. Our group is filled with local people who love our towns, our friends, & our history. With Owen Lovejoy & the Underground Railroad, this area is rich with history. A history that shows the attitudes & way of life of most of the country at the time. Times have changed and those views have changed. But we shouldn't 'wipe our history off the map'. We should educate future generations about mistakes from the past. To bury our history just because someone feels offended isn't progress. Education & acceptance is. Teaching our children why things have changed through local historic places make more sense that avoiding a conversation because it makes you uncomfortable. Please sign our petition to show you support leaving historical names in place.
Links