Leave our Student identity alone!/ Los ons studentiteit uit!
905
signers.
Add your name now!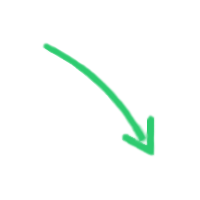 905

signers.

Almost there!

Add your voice!
Maxine K.
signed just now
Adam B.
signed just now
For far too long older generations have been making decisions on behalf of our students. It is for us to decide what we think about current issues and other racial cultures. But still the older generations decide this for us. This happens without hearing our side of the case and assumptions about our actions and attitudes are made for us​​. Our thinking is placed in boxes, because the older generation is using us for their puppet show?


Today's student is part of a generation with unique thinking: specifically where races and cultures are concerned, our thoughts are new and free - we are called the born free generation.


The bridges that we build needs to be between cultures and not races. For us it is not about race and culture. The focus has changed. We choose to rather focus on our dreams and unlimited opportunities of tomorrow!


We fight for the future. We know we should learn from the past and work together on a better future, where everyone has equal opportunities.


On the North-West University's Potchefstroom Campus we already have open discussions on current issues as subject, because we are an open-minded generation of students with a strong driven opinion.


The Potchefstroom Campus variety of leadership opportunities are valuable and important for our students. There is so many student driven leadership structures to get involved in – equipping us with knowledge no book will ever learn us. These programs make us balanced and transformed students.


Student's first priority remains quality education – and that is what we pay for. What is the priority of quality education in board meetings? These focuses are definitely not right.
Hear what we have to say - we think differently...


Will you stand up for such a campus? Will you stand up for a campus were student care for each other and have a unique student culture? For students who think like this? # SalJyOpstaan​​?

Sign this petition if you believe in this campus. Sign this petition if you think students can make a difference! Sign this petition if you believe in our students!


Vir te lank al neem ouer generasies namens ons studente besluite. Daar word vir ons besluit hoe ons oor aktuele sake, ander rasse asook kulture moet dink sonder om ons kant van 'n saak te hoor en daar word aannames oor ons optredes en denkwyses gemaak. Word ons denke in boksies geplaas, juis omdat die ouer generasie dalk met ons poppekas speel?

Vandag se studente is egter deel van 'n generasie met unieke denke: spesifiek wat rasse en kulture betref, ons denke is nuut en vry – noem ons die born free generasie.

Let wel: die brûe wat gebou moet word, is tussen kulture en nié rasse nié. Dit gaan eintlik al lankal nie meer vir ons oor ras of kultuur nie. Ons fokus eerder op ons drome en die onbeperkte geleenthede van môre!

Ons baklei vir die toekoms. Hiermee sê ons nie dat ons van die verlede moet vergeet nie, maar om te leer uit die verlede en saam aan 'n toekoms te bou, waar elkeen gelyke geleenthede kry.

Op die Noordwes-Universiteit se Potchefstroomkampus word daar reeds oop gesprekke gevoer met aktuele sake as onderwerp, juis omrede ons generasie studente so vrydenkend en sterk opinie gedrewe is.

Die Potchefstroomkampus se verskeidenheid van leierskapsgeleenthede is vir ons studente baie waardevol. Daar is soveel studente gedrewe leierstrukture om by betrokke te raak – iets wat geen boekkennis ons ooit sal kan leer nie. Dít maak ons gebalanseerde én getransformeerde studente.

Studente se eerste prioriteit bly steeds kwaliteit onderrig – dít waarvoor ons betaal. Hoe hoog lê kwaliteit onderrig in raadsvergaderings op die agenda? Die fokus is beslis nie reg nie.

Hoor wat ons te sê het – ons dink anders…

Sal jy opstaan vir so 'n kampus? Sal jy opstaan vir 'n kampus wat 'n omgee kultuur het vir ander en mekaar? Waar die studentelewe uniek en eie in sy soort is? Vir studente wat so dink? #SalJyOpstaan?

Teken dié petisie as jy glo in die kampus en die toekoms wat ons saam kan bou as studente! Teken die petisie as jy glo in ons studente!