Gta 5 Law and order DLC
1305
people have signed this petition.
Add your name now!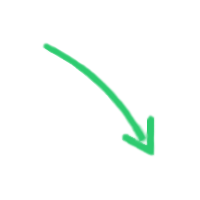 1305

people

have signed.

Add your voice!
Maxine K.
signed just now
Adam B.
signed just now
Law and order DLC
(Police free roam and vehicles)
*Purchase police vehicles to activate free roam police missions
Just like registering as a CEO/Associate, VIP/ or President/Biker. You will be able to register as a Police Sergeant and recruit up to seven Constables.

Introducing the ability to play as Police in GTA Online is also largely requested with most attracted by the role-play and challenging aspect of catching suspects alive.

Just like ceo work there will be police work and you get to be in the swat team. Or trying to stop a CEO from do something illegal.

When you do creates you steal large shipments of like alcohol jewelry cars and fur coats several CEOs are working together to get large shipments of several containers with these items and you and a group of 7 Constables are trying to stop the CEOs.

In the DLC for Grand Theft Auto you'll be able to play as police officers and SWAT team trying to stop criminals all over the state of Los Santos and Blaine county from Major crimes like CEOs uniting to steal large crate shipments of several containers off ships and loading docks with fur coats alcohol jewelry and vehicles to make high end profits as officers and SWAT try to stop CEOs from doing illegal activity or from smaller scale jobs like bank robberies store hold-ups and car theft and house break-ins.

When you arrest an online player he is token to the nearest police stations in the state of the Los Santos and Blaine county and Paleto bay.

New feature where you stop online players cars by shot it with this mini EMP that turns their car off and electrocutes them it's in story mode.

*Purchase Police station to *purchase Bennys like mod shop/Re-Perez Repair shop at your fingertips. (ceo office mod shop) ( Station grounds only)

Animals online syncing workaround via Police Sergeant mission type activation
Purchase Dog license and equipment to activate hunting objectives

purchasing the police station or having acces to it plus get all the police outfits and have the option to upgrade like if u want just the Shelby u can and arresting people now

players playing cop should not be able to shoot other players unless they comited a crime or have there gun out in public

multiplayer lobby were who join this lobby are all cops assigned to random districts. stopping crimes, pulling over AI traffic searching vehicles writing tickets etc. in this lobby we all start as rookie officers an build up are rep an get paid a daily salary according to are rank. are cellphone will now be a walkie talkie with commands to run license plates an identification. Check for warrants also to talk to each other in a foot pursuit.

Lombank robbery happens and you gotta try and stop the robbery.

Purchase New warehouses and properties and Save cop cars and custemize them

Also introducing a New Auto Repair shop.
Re-Perez Repair shop
Consles.
Ps4 Xbox 1 Pc. And last gen too/ps3 360
Got any feedback? Tweet me @jperez6842 https://twitter.com/jperez6842?s=09
Feel free to tweet at me or leave a comment below.
Donate. Using my PayPal.Me link: https://paypal.me/j911perez
My YouTube channel. https://www.youtube.com/channel/UCKOe0D1eco1buePTo...

New Vehicles

Nero police car

Lamborghini Aventador Police car ( For special missions in Los Santos )

Elegy R8 Police Car

Obey 9f police car

Police riot tank
Police breach tank
T20 police car

Police Pfister Comet

Bravado Buffalo S police car

Grotti Cheetah Police Interceptor

Infernos And Entity XF Police Interceptors

Police Obey Tailgator

Dinka Thrust police

Zentorno police

Stinger police

Sand king police car ( For special missions in Sandy shores )
SWAT teams get insurgent

2015 Dodge Challenger HQ

1967 Shelby Mustang GT500 HQ

dewbauchee super gt
Pmp 600
albany cavalcade fxt
Turismo gta 4 edition

dinka double t gta 4 edition

coquette gta 4