LAUP Unarmed Police
22
signers.
Add your name now!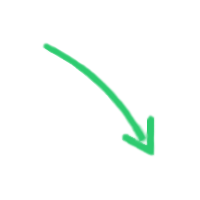 22

signers.

Almost there!

Add your voice!
Maxine K.
signed just now
Adam B.
signed just now
Dear Council Member,
We are a group of concerned Los Angelenos writing to ask you to disarm the majority of the police and create a unit of unarmed officers to respond to non-violent crises. These policy changes would have saved two California residents earlier this year.
The first case involved Steven Taylor who was shot to death by police in a Walmart. Mr. Taylor, going through a mental health crisis, had previously been diagnosed with paranoid schizophrenia and bipolar disorder. He was shot even when he did not pose a threat and required a medical intervention. The second case involved Said Joquin. Mr. Joquin was fatally shot during a traffic stop where police alleged he had run a stop sign. He was cooperating with police when he was shot and killed. Arming police, rather than having a multi-modal means of addressing crises and rudimentary interactions such as a traffic stop only gives rise to an incentive to murder innocent people. All misunderstanding and prejudice have the opportunity to become lethal when armed. While the circumstances of George Floyd's murder are still being resolved in the courts, we know that these same principals of lethal force and escalation lead to his tragic murder.
The current structure of the LAPD does not allow for a multi-modal means of responding to the crises at hand. The same set of weapons and training is meant to apply to every situation -- the training that dictates to escalate and end it as quickly as possible, often with lethal outcomes. We are simply asking our police to do too much.
As residents of Los Angeles, we are asking you to imagine a world where we have a force called the LA Unarmed Police (LAUP for short) that responds to the types of calls or incidents mentioned above that took Mr. Taylor's and Mr. Joquin's lives. This newly formed police force would run in parallel with a significantly decreased armed force, funded through the diversion of appropriations made to the City's police contract, to address mental health crises, traffic violations, school safety and a multitude of other scenarios where an armed response is unconscionable, inhumane and morally corrupt.
We expect more of our government leaders. Is it too much to ask for the public's safety to be foremost? As our needs have evolved, our police force should as well. The City of Los Angeles makes use of advanced technology such as gunshot sensors which provides additional confidence that the force could be better prioritized to where it is needed. Sophistication around dispatch services could evolve so that crises or needs without an immediate threat are routed to the appropriate officer through the LAUP. 911 dispatchers can process, access and determine which type of officer should respond. People being pulled over for expired tabs are given a ticket by a Traffic Enforcement Officer -- not someone who will escalate and take their lives.
While we cannot save their lives, we can say their names and ensure that we do not kill one more neighbor, parent or child due to unnecessary escalation by the police. It is time to focus on de-arming our officers and focusing on community needs. Los Angeles has always been at the forefront of change. This is one way that you as a leader can ensure we retain our status as an innovator for social change.
We have a written proposal outlining these changes in more detail. We look forward to discussing this proposal with you and are watching the City Council closely for leadership on the issue of policing.
Sincerely,
Bill Posley