Support Musical Diversity: Pettion NARAS to Reinstate the 31 Categories!
6587
people have signed this petition.
Add your name now!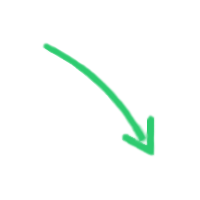 6587

people

have signed.

Add your voice!
Maxine K.
signed just now
Adam B.
signed just now
Support Musical Diversity: Join the Petition to NARAS demanding reinstatement of GRAMMY Awards for Latin Jazz, Native American, Cajun/Zydeco, Hawaiian, Contemporary Jazz, R&B, Traditional Blues, Traditional R&B, Urban Alternative, Norteno & Mexican, World Music, Instrumental Rock, Classical, Female and Male awards, and all categories outside the pop/entertainment genre in order to maintain the integrity of what the GRAMMY signifies.
To help spread the news - please feel free to forward to a friend and post on your Facbook wall!

A Brief Overview as to why we need this Petition...

An Article from NYDailyNews.com - writer: Monika Fabian
Musicians Monday night expressed their anger over the elimination of Latin jazz as a Grammy award category.
"I was very instrumental in getting the Latin Jazz category into the awards, and its elimination is very upsetting to me," said Eddie Palmieri, a pianist and bandleader who has won nine Grammys and received 13 nominations.
"As a member for over 20 years, it's insulting," said Grammy-nominated drummer Bobby Sanabria at a local chapter meeting of the Academy of Recording Arts and Sciences, the awards ceremony's organizing institution.
"All of the 30 categories being cut represent the diversity of American music," he said.
The Grammy award restructuring plan, announced last Wednesday, will consolidate the number of award categories from 109 to 78. Male and female awards categories will be merged, and niche genres such as Hawaiian and Native American music will be eliminated.
Academy President Neil Portnow, on hand at the midtown meeting - intended to introduce the announced changes to the organization's members - said the new rules were the result of months of careful review.
"All of the genre fields remain - that's a important point to make here," said Portnow. "The nomination committee spent more than a year analyzing and evaluating the Grammy process and categories with great objectivity and fair-mindedness." The slimmed category count will make its debut at the 54th annual Grammy Awards to be held next February.

Speaking as to why this petition should be signed...

From Rachel Z
"Most of the Major labels have in the past 3 years dropped their Jazz Departments. That is the sole reason why you are seeing a drop in submissions. Many independent musicians and labels cannot afford a NARAS membership on their own. Previously votes and nominations were presented by major labels through a block voting system implemented by the majors. What would you suggest that I tell my students at the New School who spend their life dreaming of a Grammy that now there is only one Jazz Category. 2/3 less chance to win! This gives them the same chance as winning the lottery now after the cutbacks in the Jazz Category. They are competing with people 5x their age in the Jazz Category.Not to mention putting Latin Jazz next to traditional Jazz...???!!!"

From John Santos
"...but what would you expect with the "immigrant as villain" posture being promoted in media and in many government circles where the growing Latino population is promoted solely as a problem to fix. I and many of us reacted in that way because that is where we felt it first, being Latinos and/or intimately involved in the fields of Latin Jazz (eliminated), and Traditional Afro-Latin music (which had to compete in the eliminated Traditional World Music category). Of course, both these categories happen to be the least commercial of all the Latin Music categories represented. You are right that it is much larger than just a Latino issue - It seems that the policy is more "anti-diversity" and "anti-traditional" than specifically anti-Latino, and is attempting to present commercial and pop styles as the only legitimate American music - a particularly horrible concept to sell to youth. The decision demonstrates a real lack of understanding in many areas including the history and value of many US art forms including Latin Jazz."

From Sandy Cressman
"Regarding outreach, no one in my community of Latin Jazz experienced any outreach to encourage more submissions. The Latin Jazz community in particular feels like the bar kept being raised. Some of my colleagues also submitted in this category and had their submissions for absurd reasons, like an album of boleros, a type of latin jazz, was rejected because it was not "lively" enough.... it is a contradiction to say there are not enough submissions and then reject some submissions for reasons of ignorance of the genre...."

Please support all the categories that have been served this injustice and support Independent Music of all genre's!
Sponsor
GrammyWatch.org Urban Music Presents The Latin Jazz Corner
Links
www.GrammyWatch.org
Grammy Watch is a website to provide up to date information regarding restoring and respecting musical diversity in the Grammy Awards. Here you will find statements and the latest news and updates regarding NARAS as it relates to the GRAMMYs.
Other Sponsors