Restore the Lost and the Damned to 40K!
1150
people have signed this petition.
Add your name now!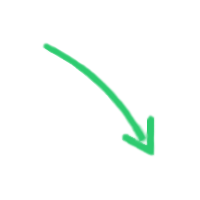 1150

people

have signed.

Add your voice!
Maxine K.
signed just now
Adam B.
signed just now
The spectacle of a horde of traitorous, mutated, Chaos-worshipping scum is a central part of Warhammer 40,000 imagery. In 2003, these images were realized on the tabletop with the release of the official Lost and the Damned list in Codex: Eye of Terror. This well-designed, extremely diverse and characterful army list managed to be very flexible and competitive without ever being unbalanced. Regrettably, Games Workshop recently ruled the Lost and the Damned army list illegal as of the release of the 2007 Codex: Chaos Space Marines. Without a dramatic change of course, the army will become as extinct as the Squats. We want Games Workshop to bring back the Lost and the Damned as a fully legal and compatible army. This will benefit many players currently affected by the list\'s elimination. Veterans will once again be able to expand and field their existing armies in most stores and tournaments. New players will be encouraged to use the list to create new armies, including "counts as" armies like Adeptus Mechanicus and Genestealer Cults. Finally, Chaos Space Marine players will have more options for expanding and playing their army in a different way. Your support is crucial. Signing this petition helps tell Games Workshop that the army has many supporters and is an intrinsic part of both the 40K universe and the game itself. A proper, full codex treatment for the Lost and the Damned would be ideal. But since the army has no miniature range of its own, it only requires an updated and official list in White Dwarf magazine. Just a few magazine pages would allow both new and veteran players to build and enjoy their Lost and the Damned armies, and benefit Games Workshop through more miniatures sales. We believe a new Lost and the Damned army list is a simple and reasonable request. Please show your support by signing this petition and SENDING A POLITE LETTER including a piece of empty sprue to represent their lost sales: Games Workshop Willow Road Lenton Nottingham NG7 2WS United Kingdom
Sponsor
Gamers everywhere interested in seeing the Lost and the Damned return to the game of Warhammer 40,000.