Save the Mui Wo Buffalo
572
people have signed this petition.
Add your name now!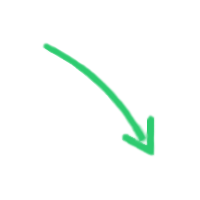 572

people

have signed.

Add your voice!
Maxine K.
signed just now
Adam B.
signed just now
There are only three buffalo left in Mui Wo and there is more than enough space for them to co-exist peacefully with humans -- and they keep the acres of marshy scrubland here trimmed. Yet the authorities (and property developers) deem them a threat to public safety and want to move them.
梅窩只剩餘三頭水牛,我們有足夠的土地令牠們繼續生活,與人類和平共存。牠們亦為灌木叢林修剪草地。但現在有關政府(土地發展者) 認為牠們對公眾構成危險而希望強制遷移水牛。
PREVIOUS EVENTS SHOW BUFFALO ARE UNLIKELY TO SURVIVE A RELOCATION ATTEMPT.

根據過往的經驗證明強制遷移會令水牛極有可能不能繼續生存。
IN 2007, 16 OUT OF 17 DIED IN ONE SUCH RELOCATION
在2007年,17頭水牛裏已有16頭死於強制遷移。
THE RELOCATION SITE AT MAI PO IS NOT READY; THERE IS INSUFFICIENT WATER AT THE HOLDING SITE FOR WALLOWING ANIMALS
而遷徙之地點米埔還未有足夠水源提供這些時常喜歡在泥濘中打滾之水牛生活。
IF YOU AGREE, SIGN THIS PETITION TO DEMAND THE AGRICULTURE, FISHERIES AND CONSERVATION DEPARTMENT (AFCD) CANCEL ITS PLANNED SECOND RELOCATION ATTEMPT.
如你贊同,請加入簽名請願行動。要求漁農自然護理處(漁護處) 取消第二次試圖遷徙水牛行動。
The background to this sad saga can be viewed via the links on the right.
有關這個悲慘故事的背景亦可懰覽右邊的網頁。
If you prefer to lobby the AFCD as an individual, the contact is:

Dr Howard K.H. Wong

B.A.(Hons), M.A., Vet.MB., MPVM, MRCVS
Principle Veterinary Officer
Agriculture, Fisheries and Conservation Department
Tel: (852) 2150 7068 Fax: (852) 2152 0320
E-MAIL: howard_kh_wong@afcd.gov.hk
Sponsor
Lantau Link, individual residents of Mui Wo.
Links