Laidlaw First Grade Petition
60
people have signed this petition.
Add your name now!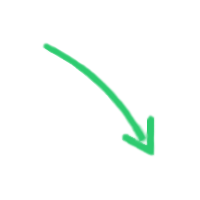 60

people

have signed.

Add your voice!
Maxine K.
signed just now
Adam B.
signed just now
We, the undersigned, request a resolution to the high student-to-teacher ratios in the 2019-2020 First Grade class at Laidlaw Elementary School. As it currently stands, there are three first-grade classrooms of 26, 26, and 27 students, respectively. There is one full-time aide in the classroom that has 27 students while the other two classrooms remain without full-time, consistent aides to support our teachers and our youngest students in their academic and social development. This is not acceptable to accommodate our first grade children's development.
Laidlaw's first-grade classes have a higher student-to-teacher ratio than the average class in all schools in the entire state of Illinois, including Chicago Public Schools (CPS average class size is 16-23). In addition, Laidlaw's first-grade classes — some of our youngest students in the building — have the highest student-to-teacher ratio out of all of the school's grades. Furthermore, among District 101's three elementary schools, Laidlaw's first-grade class is the only one with such a high student-to-teacher ratio. Over the course of recent history, the District has made accommodations for student-to-teacher ratios that were lower than the situation at hand. For example, just this year when Forest Hills Elementary's kindergarten class reached 29 students, it opened another class to accommodate its students and its teachers, and to lower its student-to-teacher ratio. Our class sizes last year, in kindergarten, were at 24 pupils each and we were told by the administration that adjustments would be made if more students matriculated into our grade the following year.
This year alone brought eight more students to Laidlaw and no accommodations have yet been forthcoming from the administration regarding the solution to the lack of full-time, consistent aides. Student aides are not a long-term solution for our teachers, or for our students. Because of the low pay offered to aides, they will continually be difficult to find and retain, as was demonstrated when two aides, who had committed to our first-grade classes this year, left when they were offered more financially stable employment. Furthermore, history demonstrates that class sizes will only continue to rise throughout our children's time at Laidlaw Elementary and research establishes that grades 1-3 are the most critical for a lower teacher-to-student ratio to foster academic success.
At this time, District 101 is operating in a surplus and is forecasted to continuing operating in a surplus. Therefore, lack of money is not an excuse as to why our children remain in overcrowded classrooms. Likewise, last year parents were told by the administration that space for another classroom could be made available by utilizing the art/music room, if the need arose.
There is significant need for an additional class by utilizing the already available physical resources within Laidlaw. The administration needs to act by not only hiring full-time aids to assist the already larger classes that remain without an aide but also to accommodate another class to lower the class size. Delay with regard to this objective is unacceptable by the district and should have been addressed beginning last year, knowing the already disturbing class size of the kindergarten class.
District 101's mission is based on GROW – we ask that the district and the administration reach beyond their own comfort zone to help foster life-long learners.
We, the undersigned, request that the district address the already existing issue of overcrowded classes by hiring both teacher aides to assist in the classrooms and add another 1st grade classroom to bring down the class size. We request that the district adhere to the education that our first-grade students deserve and the education our district declares to support.
Below are signatures from First-Grade Parents only, of which we have obtained the vast majority. Please respond at your earliest convenience via email (or meeting if you prefer) with the undersigned.