Laguna Beach is in desperate need of a 50 meter length pool!!!
402
people have signed this petition.
Add your name now!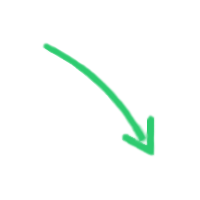 402

people

have signed.

Add your voice!
Maxine K.
signed just now
Adam B.
signed just now
addendum as of February 21st, 2013
lagunapool is working on creating a 50m x 25m pool (and plenty of parking) in Laguna Beach. We do need lots of support (comments are appreciated), and the more signatures, the better! 
We are confident that we can make it happen! 
THANK YOU! 
                                                           lagunapool2013 facebook
Laguna Beach Is In Desperate Need Of A 50 METER LENGTH Pool!!!

Petition to the City of Laguna Beach to authorize and finance the building of a  public pool, which needs to be 50 meter in length. 
YES!!!   AT LAST!!!  PLEASE READ, SIGN, AND MAKE SURE TO FORWARD TO MORE PEOPLE!!!
Whether you own a private pool, live in a gated community with a pool, or don't care much about swimming, 
- FOR THE LOVE OF LAGUNA BEACH AND ITS PEOPLE -
please read and sign or just scroll down and sign. Thank you so much!
Why do we need a different pool? When you come to swim at our pool, chances are you either have to wait or you have to share a lane with another swimmer. Your other options are to turn around and go home or leave town altogether.
As convenient, cozy and charming as our pool is, in relation to Laguna's population of nearly 25,000 our one and only public High School & Community Pool presents a puddle.
We pride ourselves on furnishing our residents with the optimal accommodations for the perfect lifestyle, where one would never have to leave town. We have tennis courts in abundance, we have beautifully maintained beaches, we have a Dog Park, we have galleries and museums and churches, we have kids' parks, we have trails, and we built the Susi Q Center, and so on.
We are a truly fortunate town!
The one thing - when it comes to recreation - that is neglected, is swimming!
There is yet another important aspect:
Laguna Beach is home to distinguished schools and amazing, if not superior, young athletes.
It is not fair to our kids who want to excel in swimming and water polo to have to train elsewhere due to limited pool space!
Let's make it possible for our aquatic athletes to train as teams here in town!
In addition, wouldn't it be wonderful if Laguna Beach could host a REAL POOL TOURNAMENT once in a while?
IT'S TIME TO FINALLY BUILD THE PROPER (50 METER LONG) POOL IN LAGUNA BEACH!!!  

We deserve it; we owe it to ourselves and to our future generations.

LET'S DO IT!   LET'S NOT PROCRASTINATE ANY LONGER!
Our public officials need to hear from us. Together, we can convince them to take action and start the process to build a PROPER community pool.
Once the building of this pool is authorized, the logistics will follow. Laguna is fortunate to have so many engaged citizens brimming with ideas and opinions. Amongst these folks are professional architects, builders, etc. We will come up with a sound approach!
Our city representatives do such a diligent job taking every aspect of our surroundings into consideration, listening to and respecting each individual's input. This all takes time and that's all the more reason to get started now promoting the need for a second community pool. Please help start the process by signing your name to the petition and circulating it to your friends and neighbors.

Thank you, Laguna!

For reference:
RIVERSIDE AQUATICS COMPLEX is a brand new state-of-the-art Olympic style aquatics facility which cost nearly $11 Million. The pool itself is a 65 meter all deep pool and cost $1.5 Million.
We are not asking for that kind of a facility or pool.
Knowing how supportive & generous our community can be for the right cause, some funds will be raised by means of a foundation.
Sponsor
The Laguna Beach Community
Links