Lagos First Dual Language Class of 2027
28
people have signed this petition.
Add your name now!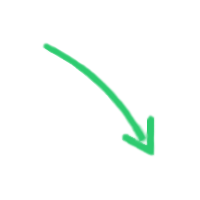 28

people

have signed.

Add your voice!
Maxine K.
signed just now
Adam B.
signed just now
Dear Dr. Vesely:
We are writing as the parents of the 4th grade Dual Language Class at Kyrene de los Lagos Dual Language Academy School. The majority of our students began the dual language program when it opened at Lagos for Kindergarten in the 2014-2015 school year. We were excited to give our children the opportunity to participate in a new program at Lagos and become fluent in a second language. A majority of our school population does not receive bus service to attend this program but instead chooses each day to transport their child to this school to allow them to be a dual language learner.
Being the first class of dual language students at Lagos has required flexibility from our children and families throughout implementation of the dual language program. We have watched as the District has failed to provide adequate resources to help with teacher retention, struggled to find teachers who are fluent in Spanish and certified to teach specific courses, and changed the Lagos Vice-Principal four times in five years. We are very supportive of Dr. Gomez del Castillo (Dr. GdC) and appreciative of her efforts to keep our program progressing each year despite these challenges. We were very happy to see her hard work rewarded with her receipt of the Maricopa County Exemplary Principals Award.
We are concerned that as the District is continuing to bring new programs online it is forgetting its commitment to support existing programs. While we are generally supportive of the new "School of the Future," it is difficult not to question what resources are being redirected from our dual language program. Most recently it came to our attention that our 65 students will be divided into two classes next year instead of being placed in three. Our students will be going from a ratio of roughly one teacher per 22 students to one teacher per 33 students. We question how the District thinks this will foster a learning environment in a dual language classroom and further the new compact math program. While the District is celebrating a steady enrollment for 2019-2020, it is difficult to see how the District and the dual language program will remain competitive with such a high student to teacher ratio. It appears disingenuous for the District to say they continue to support existing programs, such as the dual language program at Lagos, and then attempt to put 65 children into 2 classes. We would like to appeal this decision and ask who we will need to engage with at the District or School Board level to change this decision.
We would also like to raise our concern with the lack of planning for our students' transition to Middle School in the 2020-2021 school year. Extending the dual language program into a middle school will be a key component to continue their dual language development. Having 6 years of dual language instructional time will leave them far above any Spanish class a middle school could provide and it is imperative that the dual language option continue. We were told the dual language program will be extended into Kyrene Akimel A-al Middle School, but to date we have not seen any affirmative steps taken to ensure this occurs. We would offer that sending our children to Kyrene Middle School (KMS) is not an option our Lagos Community will support and would ask to see some meaningful movement toward extending dual language into Akimel in the near future.
We appreciate the work you do for the District and understand your position requires balancing competing needs. However, we would hope that you would take our concerns seriously and work with our Lagos Community to find an agreeable path forward for the 2019-2020 school year and beyond.