LAFA needs a home! Keep the ARTS in LAKESHORE!
121
people have signed this petition.
Add your name now!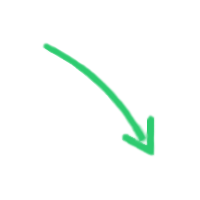 121

people

have signed.

Add your voice!
Maxine K.
signed just now
Adam B.
signed just now
LAFA needs a home CAMPAIGN
Speaker: Sarah Ilijanich
They want to sell Puce Centre to the highest bidderso they canbuild afast food joint or a gas station. How does this help Lakeshore? It doesn't! Let's keep the arts in Lakeshore!Here's why!
INTRO
19 years experience in the performing arts sector as actor, teacher, producer and casting director
Creator of Discover the Arts! Program
Entrepreneur of the Year nominee for WEC Chamber of Commerce
Received many provincial and federal volunteer awards
Owner and operator of 2 businesses FTA & LAFA Inc.
Pleasure of working with the township at Puce Centre for 7 years
http://vimeo.com/23897454
LAFA ACCOMPLISHMENTS
Teach 400 kids a year at Puce Centre, come from all over WEC
Bring Discover the Arts! Programs to schools, reaches over 1200 kids
Hired by parents committees to produce and direct school productions
Community work for Lakeshore (Family day, Canada day…)
Produced 26 productions over 7 years
3 Music Videos (MTV, Much Music)
32 Casting Sessions for Film, TV, Commercials & Print
'The Birder' & 'Scarehouse' casting and filmed occurred at Puce
FTA established in 2012, 800 booked jobs in the Toronto Film Market, including Ian Duchene
(2 year contract with Disney), Linden McCurdy (Best Man Holiday)
Short Film, Hall Monitor (Calgary Film Festival) casted and shot at Puce
WHY WE ARE LOOKING FOR A HOME
Puce Centre is in limbo, we don't know where we are going...
The MURF Centre development did not take us into consideration, we have nowhere to go
Every sporting community has a place to go. Where are we supposed to go?
Our growth needs a permanent space, we have been limited at LAFA from branching out
Ability to provide more casting and development for film and media
Build a permanent theatre for productions
Provide more performing arts programming like, competitive dance, vocals, music lessons, GLEE club, film classes and so much more
Provide space for film makers to make films from pre-productions to post production
5 year plan LAFA Inc will be accredit private performing arts school
TORONTO SPEAKS
Retaining talent in WEC
Attracting outside producers, film projects
Cultivating the talent & crew that is present
Small Businesses will benefit from the film business
WHY IS THIS GOOD FOR LAKESHORE
Lakeshore is young, we need to find our niche
Private infrastructure / business investments
University & College Growth; keeping the industry professionals here
$38 million in funding approvals to 60 films in Northern Ontario; a small percentage of this would benefit – Lakeshore has the same tax incentives as Sudbury
We can be an Arts & Culture community
Create diverse streams of revenue
Creative job opportunities
Film business brings development, restaurants, police officers, city services and permits, vehicle rentals, building supplies, carpenters, electricians, local catering, local talent, crew…
Developing a sustainable industry requires constant investment in talent development, marketing and relationship building; FTA has a proven track record
Investing in the Arts is what can set us apart
Sports are recreational, the film business is lucrative!
Let's place Lakeshore on the Map
I CAME HERE TODAY TO ASK YOU TO GIVE PUCE SPORTS & LEISURE CENTRE TO LAFA
We have 2 Films ready to be made here
We have a private investor who is willing to put $300,000+ into the building
Bringing 2 / 1 million dollar films will bring 20% in tax incentives, tax incentives means that money needs to be spent here…in LAKESHORE
We need a place for our artistic youth to grow, cultivate and STAY in LAKESHORE!