Label GMOs! (genetically modified food)
37
people have signed this petition.
Add your name now!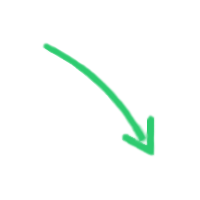 37

people

have signed.

Add your voice!
Maxine K.
signed just now
Adam B.
signed just now






GMOs are wrong because they are processed foods that contain a lot of pesticides, herbicides and antibiotics. Some people don't even know that in a cow there is corn because that's what they feed them now and days to make them gain weight faster. Obama, and FDA are currently involved in this issue. Obama is trying to make GMO labeled, like I wanted to to but the FDA is denying that GMO is the same as regular food. Therefore, there cannot be a law passed to label GMO. This action that I proposed is needed because about 90% of our food is corn. But this is no regular corn, this is genetically modified corn. This has caused an increase in obesity, diabetes and high blood pressure which is not good for your health. About 16% of the American kids are obese and the percentage is increasing. If we label GMOs, people will start to eat healthy and know what they're actually eating opposed to eating any food not knowing that it is fattening.

In the 2007 election, Barack Obama declared if he was elected he would label GMOs. His exact words were, "let folks know when their food is genetically modified, because Americans have a right to know what they're buying." According to a poll, 90% of Americans wanted GMO to be labeled. Guess he's broken that promise.

To solve this issue, we need to call attention to it. We need call attention to the issue, we will be able to hold up a bigger fight. If we demand GMOs to be labeled, the FDA and Barack Obama will look at this issue If my plan is put in action, it will decrease the percentage of obesity and will acknowledge people that they are not eating regular food that they thought they were imagining. We need to call attention. For example, when SOPA was going to close down websites, all over the internet was protesting against SOPA. As a result, they did stop SOPA. Therefore, if we call attention we will have a chance of getting GMOs labeled.
Links
"GMO."
President Obama's Broken Promise
. N.p., n.d. Web. 11 May 2012. <www.google.com/url?sa=t&rct=j&q=&esrc=s&source=web&cd=3&ved=0CDoQFjAC&url=http%3A%2F%2Fwww.raw-wisdom.com%2F50harmful.&ei=37aiT4nFBIqN6QGD5sT5CA&usg=AFQjCNEUqJ61XzOialaLvxEFzB6IK4MKEA>.
Philpott, Tom. "Obama's Broken Promise on GMO Food Labeling | Mother Jones."
Mother Jones | Smart, Fearless Journalism
. N.p., n.d. Web. 11 May 2012. <http://motherjones.com/tom-philpott/2011/10/fda-labeling-gmo-genetically-modified-foods>.
MLA formatting by BibMe.org.