Unite with workers united for a fair and just LA! / ¡Únase a l@s trabajador@s unid@s por un Los Ángeles justo y equitativo!
26
people have signed this petition.
Add your name now!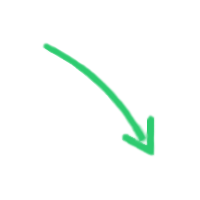 26

people

have signed.

Add your voice!
Maxine K.
signed just now
Adam B.
signed just now
For decades, Los Angeles worker centers have united to affirm, defend, and advance the rights of all workers, specifically low-wage workers, uniting across race, immigration status, religious traditions and all of our intersecting identities.
Regardless of who won the 2016 United States presidential election, we knew we would continue the fight for the humanization of LA's workers against exploitation in and outside of the workplace. Trump's appointment of anti-immigrant, anti-black, anti-LGBTQ, anti-muslim, anti-worker Cabinet members makes our work even more urgent.
***DONATE NOW IN SUPPORT OF LA WORKERS***
TAKE THE PLEDGE
I pledge to support the self-determination and dignity of LA's low-wage workers and affirm that:
Migration is a right.
Workers deserve human and civil rights protections, including implementation of their wage and hour, labor, health and safety, anti-retaliation and anti-discrimination rights.
Workers are whole people who deserve safe and affordable housing, access to affordable healthcare and quality education, including workforce development.
Workers deserve full access to employment and opportunities to employment and should not be burdened by unfair and draconian hiring practices.
Workers have built and are a rich part of the fabric of our vibrant communities and should not be displaced.
Donate here to support our LA Workers and indicate "LA Worker Centers" in "Additional comments" section!
Por décadas, los centros de trabajador@s de Los Ángeles se han unido para afirmar, defender, y avanzar los derechos de todo trabajador, particularmente trabajadorxs de bajos salarios, creando unión a través de raza, estatus migratorio, tradiciones religiosas, e identidades cruzadas.
Sin importar quién ganara la elección presidencial de EEUU en el 2016, sabíamos que continuaríamos la lucha para la humanización de l@s trabajador@s de Los Ángeles contra la explotación dentro y fuera de sus lugares de trabajo. El nombramiento de Trump a su gabinete de miembros anti-inmigrantes, anti-Negros/Afrodescendientes, anti-LGBTQ, anti-mujeres, anti-Musulmanes, y anti-trabajadores hace nuestro trabajo mucho más urgente.
Toma La Promesa
Yo prometo apoyar la autodeterminación y dignidad de l@s trabajador@s de bajo sueldo en Los Ángeles y afirmó que:
La migración es un derecho.
L@s Trabajador@s se merecen protecciones de derechos humanos y civiles, incluyendo la implementación de sus derechos de horas y salaries, trabajo, salud y seguridad, anti-represalias, y antidiscriminación.
L@s Trabajador@s son personas completas quienes se merecen vivienda segura y asequible, acceso a educación y cuidado de salud de calidad, y entrenamiento laboral.
L@s Trabajador@s se merecen acceso completo a empleo y oportunidades de empleo y no deberían ser agobiad@s por prácticas de empleo crueles e injustas.
L@s trabajador@s han construido y son una parte valiosa de la fabrica de nuestras comunidades dinámicas y no deberían ser desplazad@s.