La Salud de La Oroya y Junín / The Health of La Oroya and Junín
538
people have signed this petition.
Add your name now!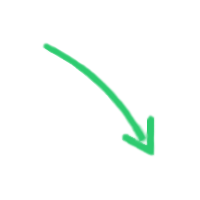 538

people

have signed.

Add your voice!
Maxine K.
signed just now
Adam B.
signed just now
SCROLL DOWN FOR ENGLISH
Huancayo, 17 de agosto de 2015
Sr. Pedro Cateriano Bellido, Presidente del Consejo de Ministros, Lima
Sr. Angel Unchupaico Canchumani, Gobernador Regional de Junín, Huancayo
Srs. Consejeros del Consejo Regional de Junín, Huancayo
Referencia: La vida es sagrada y merece ser protegida por el Estado
De nuestra mayor consideración:
Reciban ustedes un cordial saludo de quienes firmamos al pie, en nuestra condición de autoridades locales, líderes o miembros de las iglesias, ciudadanas, ciudadanos o representantes de organizaciones sociales e instituciones, que estamos preocupados por la situación de contaminación ambiental que afectan la salud y la vida de las personas en La Oroya y la Región Junín.
Es innegable que en el departamento de Junín, la minería ha tenido una presencia importante en las dinámicas de crecimiento económico, como proveedor de divisas del país; sin embargo, también ha tenido el mayor potencial para la generación de impactos ambientales negativos que, al no habérsele dado el debido tratamiento tecnológico integral y oportuno, ha afectado la capacidad de reposición de los equilibrios naturales, y por tanto la salud de las personas y comunidades.
De acuerdo a la experiencia internacional, este tipo de actividades sólo son viables mientras se provean de excelentes cuidados ambientales; especialmente ahora que se ha reconocido que el mantenimiento de los equilibrios ambientales para la vida es un imperativo ético e imprescindible para la fraternidad con las futuras generaciones y para el logro del Bien Común (que se expresan en la salud ambiental y humana, seguridad y bienestar general de las personas sin distinción de raza, sexo, condición económica u otra índole).
Somos testigos de que varias autoridades y funcionarios del Perú, en sus distintos niveles, cargan a sus espaldas un vergonzoso historial de injusticias sobre la población de La Oroya y comunidades que continúan, los mismos que posiblemente se pudieron evitar si no se emitían normas o acuerdos permisivos, o al menos, se cumplían con la estricta fiscalización de los estándares de calidad ambiental, que con esfuerzo logramos tener en el país.
Desde esta perspectiva, podemos afirmar que no se está atendiendo el clamor de las poblaciones que desean un desarrollo integral y sostenible; que sin embargo, están siendo afectadas por la exposición a metales pesados y otras sustancias tóxicas. Por eso, nos aunamos al Papa Francisco, que con su reciente encíclica y acogiendo nuestra sensibilidad y capacidad de escuchar "el lamento de la Tierra y de los pobres", nos reta a detener la contaminación y hacernos responsables de los pasivos ambientales y la salud.
La evaluación del impacto de las actividades minero metalúrgicas sobre la calidad del aire, agua y suelo constituye una tarea muy importante para el Ministerio del Ambiente -MINAM, en su condición de autoridad ambiental, Ministerio de Energía y Minas - MINEM como responsable sectorial y el Ministerio de Salud que promueve y garantiza la salud integral de las personas.
Luego de que el viernes 10 de julio 2015, el MINEM, aprobara el Instrumento de Gestión Ambiental Correctivo -IGAC y su correspondiente Plan de Adecuación del Complejo Metalúrgico de La Oroya al Estándar de Calidad Ambiental para Aire (cuyos textos no son de conocimiento público), queda entendido que los Estándares de Calidad del Aire para La Oroya, están autorizados para volver a los niveles de contaminación anterior en dióxido de azufre (365mg/m3), por el periodo de catorce años, que corresponde al tiempo autorizado para cumplir con el proceso de adecuación a los Estándares de Calidad Ambiental que garanticen mejores condiciones de salud para la población.
El argumento de falta de tecnología no es suficiente para autorizar niveles de contaminación que afecten severamente la salud de la población. Sabemos que durante largas décadas, nuestras autoridades han priorizado las inversiones en actividades contaminadoras que dan más rentabilidad en el corto plazo, pero que desarmonizan con los equilibrios del mediano y largo plazo.
Por tanto, invocamos al señor Presidente del Consejo de Ministros, señor Gobernador Regional de Junín, miembros de Consejo Regional, y sus funcionarios, a:
Mantener el diálogo con las organizaciones de la sociedad civil en la búsqueda de soluciones justas y pacíficas a los múltiples problemas que vienen enfrentando los residentes de la región en cuanto a la contaminación ambiental y la salud.
Acelerar la implementación de la Ordenanza Regional N° 141-2012 GRJ/CR, para proteger la salud pública y asegurar la atención prioritaria a las poblaciones vulnerables; abarcando además, procesos de monitoreo, prevención y mitigación del impacto de las actividades minero-metalúrgicas en la calidad del aire y el ambiente en general.
Otorgar las facilidades para la continuidad de estos primeros pasos de la implementación, con la asignación presupuestal para los estudios, planificación y constitución del mencionado Programa en bien de los derechos humanos, el medioambiente y la democracia nacional.
Que el Gobierno Regional de Junín y el Ministerio de Energía y Minas reafirmen en sus actos su compromiso con los objetivos de inclusión social en salud y educación, mediante la promoción de inversiones responsables.
Es urgente cambiar el actual paradigma de priorizar la ganancia económica o monetaria frente a la salud de las personas, ecosistemas y la vida de sus componentes, ya que de lo contrario podríamos vernos amenazados por una masiva contaminación y degradación de los bienes naturales renovables.
Cada vida en situación de vulnerabilidad, nos está clamando amor y consideración, más allá del dinero, de los logros y de ese mundo de intereses económicos, intelectuales, de las ideas de poder, de los cálculos políticos y la razón de querer sólo más impuestos de las industrias extractivas.
Por lo expresado, manifestamos nuestra solidaridad con las organizaciones sociales y de afectados por la contaminación ambiental que vienen solicitando la implementación de un Programa de Salud Ambiental y demandamos al Estado peruano y especialmente al Gobierno Regional de Junín su inmediata atención.
ENGLISH VERSION - ENGLISH VERSION - ENGLISH VERSION
Huancayo, 17 August 2015
Mr. Pedro Cateriano Bellido, Prime Minister of Peru, Lima
Mr. Angel Unchupaico Canchumani, Governor of the Region of Junín, Huancayo
Members of the Regional Council of Junín
Re: Life is Sacred and Deserves to be Protected by the State
Of our utmost consideration:
Please receive cordial greetings on behalf of all those who have signed this letter: local authorities, leaders and members of churches, citizens, representatives of social organizations and institutions, all of whom are concerned about the situation of environmental contamination that is affecting the health and life of persons in La Oroya and the Region of Junín.
It is undeniable that in the department of Junín, mining has had an important presence in the dynamics of economic growth as a provider of foreign exchange. However, it has also generated tremendous negative environmental impacts that, having not been given due comprehensive and timely technological treatment, have affected the capacity for natural rebalancing, and therefore impacted the health of people and communities.
According to international experience, these activities in mining are only viable as long as excellent environmental care is provided, especially now that it has been recognized that maintaining environmental balance for life is an ethical imperative and essential for the care of future generations and the achievement of the Common Good (which is expressed in human and environmental health, safety, and general well-being of people without distinction of race, gender, economic condition or otherwise).
We are witnesses that various authorities and officials of Peru, at different levels, carry the weight of a shameful history of injustices on the people of La Oroya and nearby communities – injustices that could have been avoided if overly permissive rules or agreements had not been issued, or if at least, they had been met with a strict control of environmental standards that we have struggled to achieve in the country.
From this perspective, we can affirm that the cry of the people for a comprehensive and sustainable development is not being listened to; to the contrary, they are being affected by exposure to heavy metals and other toxic substances. So, we join with Pope Francis who with his recent encyclical and welcoming of our sensitivity and ability to hear the ¨cry of the Earth and of the poor¨, challenges us to stop contaminating and take responsibility for environmental liabilities and the health of the people.
The evaluation of the impact of metallurgical mining activity on the quality of air, water and soil is a very important task for the Ministry of Environment (MINAM) in its capacity as environmental authority, the Ministry of Energy and Mines (MEM) in its responsibility in this sector, and the Ministry of Health (MINSA) that promotes and ensures the overall health of the people.
On Friday, July 10, 2015, the MEM approved the Corrective Environmental Management Instrument (IGAC) and its corresponding Environmental Air Quality Standard Adaptation Plan for the metallurgical complex in La Oroya (whose text is not of public knowledge). Yet, it is understood that the Air Quality Standards for La Oroya have been authorized to return to previous levels of sulfur dioxide contamination (365mg/m3) for a period of fourteen years – a period that corresponds to the time authorized to complete the Environmental Air Quality Standards adaptation process in order to ensure better health for the population.
The argument of a lack of technology is not sufficient to authorize pollution levels that will severely affect the health of the population. We know that for many decades, authorities have prioritized investments in contaminating activities that give short-term profits but create disharmony of environmental equilibriums for the medium and long term.
Therefore we call on the Prime Minister, the Governor of Junín, and members of the Regional Council of Junín, and their officials to:
Maintain dialogue with civil society in the search for just and peaceful solutions to the many problems that the residents of the region are facing with regard to environmental pollution and their health.
Accelerate the implementation of the Regional Ordinance No. 141-2012 GRJ/CR to protect public health and ensure priority attention for vulnerable populations, as well as committing to processes of environmental monitoring and to the prevention and mitigation of the impact of mining and metallurgical activities on the quality of air and the environment in general.
Provide facilities and resources for the continuation of the first steps of the implementation including the budget allocation for studies, planning and the constitution of the program in the interest of human rights, the environment and national democracy.
Reaffirm in actions their commitment (especially that of the Regional Government of Junín and the Ministry of Energy and Mines) to the objectives of social inclusion in health and education by promoting responsible investments.
It is urgent that the current paradigm of prioritizing economic interests over the health of people and ecosystems be changed, lest we find ourselves threatened by massive contamination and the degradation of renewable natural resources.
Every life that finds itself in a vulnerable situation is crying to us for our love and our consideration beyond money, achievements, the world of economic and intellectual interests, the power of ideas, political calculations and the rationale of wanting only more taxes from the extractive industry.
By the above, we express our solidarity with social organizations and the populations affected by the environmental contamination that are requesting the implementation of an Environmental Health Program, and we demand the immediate attention of the Peruvian State and especially the Regional Government of Junín.