La Diaspora Burundaise dit NON au Rapport de la Commission de l'ONU d'enquête sur le Burundi
133
people have signed this petition.
Add your name now!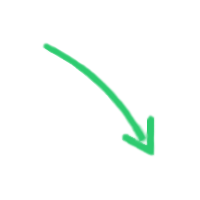 133

people

have signed.

Add your voice!
Maxine K.
signed just now
Adam B.
signed just now
Ikirundi - Komisiyo ya ONU ishinzwe agateka ka zina muntu yashizweho ku Burundi, iheruka gusohora icegeranyo gisaba ko CPI yorungika umurwi mu Burundi uza kugira itohoza. Uyo murwi ukaba uvuga neza ko uzotohoza ivyaha vyakozwe kuva Ndamukiza 2015, gusa. Ni ukuvuga ko ibindi vyaha itazobitohoza.
Ivyo bikaba mugihe, indyane zabaye mu Burundi ari urukurikirane, ry ubwicanyi bwatanguye kuva 1962, 1965, 1972, 1988, 1991, 1993 gushika 2005. Bikaboneka ico cose coza kwiga ikibazo c'ubwicanyi bwabaye kitovangura abacitse kwicumu, eka mbere n'abasinzikajwe n'ibiza twaciyemwo.
Abarundi baba mu mahanga bari mu mashirahamwe atandukanye, barimwo mu bazize ubwo bwicanyi, ariko uwo murwi ntiwigeze ubazwa n'uwo murwi, naho hari benshi bawandikiye.
Abarundi baba mu Mahanga basaba koi co cegeranyo kivangura abacikacumu, cosubirwamwo hisunzwe ayo matarike yose , kandi bagakorana n'umurwi ushinzwe kumvikanisha abarundi CVR.
Abarundi baba mu Mahanga basaba abarundi bose mu budasa bwabo kwiyamiriza ico cegeranyo, mu gushira umukono kuri iyi Petition. Maze ikazoja ku nyandiko izorungikirwa uyo murwi, na kopi Ku Munyamabanga mukuru wa ONU.
---------------------------------------------------------------------
English - An inquiry on Burundi was established by the Council of Human Rights following the 33/24 resolution of 30 September 2016. It has a term of one year and consists of:
Fatsah Ouguergouz (Algeria), its President
Reine Alapini Gansu (Benin)
Françoise Hampson (United Kingdom)
It is said that subsequent developments in Burundi will be treated in the oral presentation that the Commission will make to the Council of Human Rights in September 2017, on the occasion of the presentation of its final report.
Now the Commission of Inquiry has completely ignored the victims of the events of 1962, 1965, 1972, 1988, 1991, 1993 in 2003 to 2005. The Commission of Inquiry on Burundi chose victims 2015 only. This divides the Burundians and arouses a conflict that was in its final reconciliation phase.
The Burundian Diaspora, regrets that the Commission on Burundi, was investigating some victims of the opposition found in a neighbouring country after the President of the Commission.
Despite call from Burundian Diaspora, the Commission refused to listen to other victims who see things differently as they represent more than 80% of all victims.
With this lack of professionalism and impartiality in the establishment of the truth, it is in this context that Burundian Diaspora rejects the Report of the Commission of Inquiry on Burundi in its entirety, because it discriminates against victims and demand that any inquiry on violations of human rights and abuses committed in Burundi, should definitely put all the victims to the same foot of equality.
This is why in protesting and rejecting this report; we members of the Burundian Diaspora collectively take to launching this petition to gather as many signatures as we can so that these signatures which represent our members' views will be sent to the UN Secretary General, and to the Council of Human Rights in September 2017, on the occasion of the presentation of its final report.