Get KSHE acknowledged in Rock&Roll Hall of Fame
6642
people have signed this petition.
Add your name now!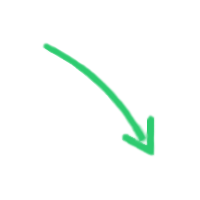 6642

people

have signed.

Add your voice!
Maxine K.
signed just now
Adam B.
signed just now
We need to get KSHE 95 acknowledged in the Rock & Roll Hall of Fame.
Let me explain a little story to you:
I started at KSHE in 2008 and in my eight years here, I have been hearing many wonderful stories about this radio station. One of the great stories I was told by many people I work with is, "KSHE IS in the Rock and Roll Hall of Fame in Cleveland…" which made my ears perk with hope that one day I may go see our legendary call letters in such an iconic institution of rock history. Everyone from Favazz to our boss, Rick Balis boasted about how KSHE made it into the radio section of the museum; U-man even showed me his picture in front of the call letters when the Rock Hall opened.
I was smitten! I had a goal in my life with my career at KSHE – take a picture with that wall one day. Well, people, this past week was the day that I had been awaiting. I couldn't wait to get in there and stand under the legendary CBGB awning from New York…I couldn't wait to have major jumpsuit envy of James Brown's SEX stage costume…I couldn't wait to get as close as I could to John Lennon's glasses, see Jimi Hendrix's hand-painted guitars, read Jim Morrison's handwritten lyrics to 'Riders on the Storm' and finally, feel the pride with seeing 'KSHE' along so many other great rock stations in that very building.
Sadly, all but one goal was met…the call letters were nowhere to be found.
There is a radio section but it's beyond weak. Sure, there's hometown Cleveland stations well represented. As well as a great section dedicated to Alan Freed – as there should be. But I have to say that as a professional in this industry, the very small portion of the museum that is labeled, 'ON THE AIR: Rock and Roll Radio' – is anything but representative of radio. In fact, the digital touch screen map of the USA, where you can pick out your city and see what rock stations exists; it didn't even have KSHE listed. In fact, they only paid homage with some random airchecks to St. Louis' own, Johnny Rabbit (who yes, worked for KSHE…but also worked at many other legendary places and it was only noted that he worked at KXOK).
After I did another walk through to see if maybe I had missed something, I got the people who work there involved. Two ladies were very helpful at looking at the picture of the wall with U-Man and then calling some dude who has worked there forever, named Steve. He told me that the wall that U-man was standing in front of was 'temporary' for the opening of the hall. However, I persisted saying another jock at KSHE had seen it (Favazz) at a later time. Steve was puzzled and then made up a story (I am assuming because my Bullsh*t meter was skyrocketing) that when they had SIRIUS/XM invade their upper floor, that they took down the radio room that once existed (so…it wasn't temporary?). I kind of felt like I was wasting everyone's time, so I handed them a KSHE sticker and I told them about our longevity, etc. They shook it off like we were just 'any other station.'
I left confused and disappointed.
Let me get this out of the way before people think I am just a biased person who works for KSHE:
First of all, you're right. But Secondly, this radio station is a trailblazer. It helped break so many bands that are in that museum – it helped break-in so many ears of people who have listened from all over the world (literally) to great rock music and finally, KSHE is going to be freaking-50-years-old next year!!!! Do you understand how much of an anomaly that is? It's almost as crazy as John Ulett on the air for 40 years… (Both of these facts need to be acknowledged in the Rock Hall.)
Now, look: I bring all of this up because I am a millennial and a fan of this station, not just an employee of it. I cheer on this place and the people in it because it's the pride of St. Louis (along with your St. Louis Blues, Cardinals and Chuck Berry.) and I want to do something about the utter confusion this museum/ Hall of Fame has about 'rock radio' because honestly, without KSHE – they don't know squat.
So my message is clear: We are going to start a petition and it's up to you, me and every listener of this great station to sign it, share it and hopefully add the recognition of KSHE 95 inside the Rock & Roll Hall of Fame in Cleveland.
If you agree that KSHE is a legendary station that has helped shape the music, people and world please sign this petition to get our station better represented inside this iconic museum.
Please share this post and ask your friends and family to do the same. We can make anything happen through social media because people are always on their screens hungry for signing their name to something – only this time, you hopefully won't have to unfollow anyone for posting this. :)
Thank you for your time.
Lern