JERRY KRAMER for the Pro Football Hall of Fame [MISSION ACCOMPLISHED!]
6216
signers.
Add your name now!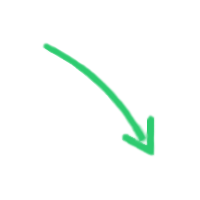 6216

signers.

Almost there!

Add your voice!
Maxine K.
signed just now
Adam B.
signed just now
Thank you all so very much for caring enough to sign this petition. We may never know to what degree, if any, your support here helped sway the opinions of the Hall of Fame Voters. I like to think it made an impact.

We can all take great satisfaction in knowing that Jerry was able to live to see the day he received the ultimate recognition for his contributions, his skill, and his class. There are others who have not been so fortunate.
I raise a glass and toast you all. Well done!
* * * * * * * * * *
For decades, Jerry Kramer has been passed over when inductees for the Pro Football Hall of Fame have been chosen. He has been widely recognized as one of the greatest players in NFL history at his position (offensive guard), and is richly deserving of a place in Canton, OH.
Here are some of the highlights of his career:
-Kramer won 5 World Championship titles including the first 2 Superbowls with the Green Bay Packers.
- He was selected as an All-Pro 5 times.
- He was named to 3 pro bowls.
- He was named as a guard on the 50th Anniversary NFL Team in 1970. He is the only member of this team not in the Hall of Fame.
- He was named a member of the NFL's All-Decade Team of the 1960s by the Pro Football Hall of Fame Selection Committee.
- He was named a starting guard in "The Ultimate Super Bowl 40 Man Roster", the 40th anniversary all-time Super Bowl team.
- An NFL Network production of the "Top 10 not in the Hall of Fame" voted Jerry the number one player not in the Hall of Fame.
- He was instrumental in leading the power rushing game of Vince Lombardi's Green Bay Packers in the 1960s. He is well know as a lead blocker of the famous "Packer Sweep".
- His blocking helped running back Jim Taylor average over 5 yards a carry for 3 years. The lowest average for any leading rusher during Jerry's career was 3.5 yards.
- Kramer and center Ken Bowman made the crucial blocks that allowed Bart Starr to score the winning touchdown in the "Ice Bowl".
- He also served as a place kicker, scoring 177 points.
- He was inducted into the Green Bay Packers Hall of Fame in 1975.
- His jersey number (64) has been retired at his alma mater, the University of Idaho.
- He was inducted into the Senior Bowl Hall of Fame in 1990.
- He was named to the 50th Anniversary Senior Bowl All-Time Team
- Many injuries and a serious illness could not keep Kramer down. Each and every time, determination brought him back to fight another day.
- After Jerry's football career ended, his work didn't stop. He wrote and co-wrote best-selling books chronicling his experiences in the NFL, including:
Instant Replay, 1968 (with Dick Schaap)
Farewell to Football, 1969 (with Dick Schaap)
Lombardi: Winning is the Only Thing, 1970, 1976 (Jerry Kramer, Ed.)
Distant Replay, 1985 (with Dick Schaap)
- Jerry Kramer founded the "Gridiron Greats" assistance fund (visit it atwww.gridirongreats.org). This fund provides financial assistance and coordination of social services to many retired players who have urgent needs for a variety of reasons, including inadequate disability and/or pensions. He used proceeds from the auction of his replica Super Bowl I ring (the original was stolen) as initial funding.
Show your support for Jerry and sign this petition. Make known your feelings that Jerry Kramer should be given a spot in a place he belongs.
He belongs in Canton.
Sponsor
My name is Greg Arihood and I am sponsoring this petition. I am a private citizen and lifelong fan of the Green Bay Packers. I never saw Jerry play, at least not live, but after growing up hearing the stories and reading some of Jerry's books I have grown to feel strongly that Jerry Kramer belongs in the Professional Football Hall of Fame. I have never been able to understand why someone so deserving hasn't been honored with a place in the Hall of Fame. Year after year, the answer seems to be "No" and year after year, I understand the answer less and less. Let's get this done for Jerry and right a wrong. If you have any ideas on spreading the word, especially to those who do the actual voting, please drop me a note and let's get to work. You can contact me by clicking on the "Contact Petition Sponsor" link shown below.
Links