Stop the new ethnic cleansing of Kosovo!
2693
people have signed this petition.
Add your name now!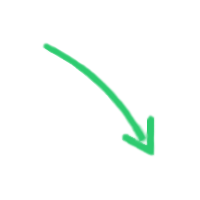 2693

people

have signed.

Add your voice!
Maxine K.
signed just now
Adam B.
signed just now
14/04/2004: 2045 signature from 57 countries so far! Keep spreading the news! (signatures can only be seen by the administrator) \"Kristallnacht is under way in Kosovo.\" That is how an official of the United Nations Interim Administration Mission in Kosovo (UNMIK) describes the violence of today. For decades the Serbian autonomous region of Kosovo has suffered separatist Albanians\' violence. Coexisting is a non-violent separatist movement. Ex-Yugoslav president Milosevic\'s crimes against Albanians gained them international support, especially that of NATO. This support aided the Albanians in declaring semi-independence in 1999. Albanian extremists have been attacking all other ethnic groups and moderate Albanians ever since. Hundreds of thousands of Romas (gypsies) and Serbs have fled Kosovo. Dozens of them were killed. In the once predominantly Serbian populated province, the Albanian extremists today are having their final go at the remaining 5% Serbian citizens of Kosovo. UNMIK spokesman Derek Chappell said \"there has been violence in Kosovo before, but this time it\'s a coordinated action. The violence erupted in a number of places at the same time which shows that it had been planned in advance\". KFOR spokesman Stefan Racenberger emphasized that the conflict is continuing and that tens of thousands of Albanians are on the roads heading towards Pristina. No one knows, he said, what will happen when the mob reaches the city. The excuse used by Albanian extremists for the violence was the drowning of three Albanian children in the town of Kosovska Mitrovica allegedly chased by Serbian children with dogs. UNMIK spokesman Derek Chappell said that the surviving fourth child has told his parents that he and three friends entered the river alone and were immediately caught up in the heavy current. In the meantime, angry Serbs in Serbia proper are calling for the protection of Serbs in Kosovo. During the protests a mosque in the Serbian city of Nis was set on fire. Also a mosque in the capital Belgrade was attacked. This violence, most likely organized by the fascist, nationalist and mafia remains of the Milosevic regime, is inexcusable. It cannot be justified by any attacks conducted by Albanians in Kosovo. Serbian Archbishop Amfilohije is in front of the Belgrade mosque, defending it. Our warm greetings go out to him. The Serbian government has had no jurisdiction in Kosovo since the NATO bombings. UNMIK seems either unprepared or not interested to get involved and protect any ethnic group in Kosovo. Kosovo is in fact still the territory of Serbia & Montenegro. Serbs in Kosovo are being under a savage attack and no one can or dares protect them as it appears. We demand: -United Nations to simply do their job and defend the citizens of Kosovo from extremists. -United Nations to admit if they cannot do the job. -A thorough investigation into the organizers of the violence and swift prosecution of the perpetrators. -An investigation into why UN forces did not know about the planning of this violence and were not prepared to fight it. -Condemnation of the violence from the Albanian government. We support the Serbia and Montenegro government in defending their citizens, also those in Kosovo. This petition will be presented to UN, UNMIK, Serbia and Montenegro government and Albanian government.
Sponsor
Committee to support a multiethnic Kosovo http://www.geocities.com/stop_ethnic_cleansing_kosovo/
Links
http://www.geocities.com/stop_ethnic_cleansing_kosovo/