Koha për bashkimin e Ballit Kombëtar !
19
people have signed this petition.
Add your name now!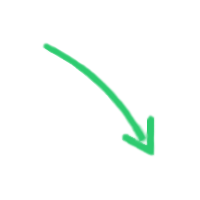 19

people

have signed.

Add your voice!
Maxine K.
signed just now
Adam B.
signed just now
PETICION
1. Kryetarit të PBK z. Adriatik Alimadhi
2. Kryetarit të PBKD z. Artur Roshi
Pas rreth dy muajsh në Shqipëri do të zhvillohen zgjedhjet parlamentare. Aktualisht Balli Kombëtar nuk është i përfaqësuar në Kuvendin e Shqipërisë. Arësyet janë disa, por një nga më kryesoret është ndarja e Ballit Kombëtar në dy parti: PBK me kryetar z. Adriatik Alimadhi dhe PBKD me kryetar z. Artur Roshi.
Rezultatet e zgjedhjeve të kaluara kanë treguar se PBK ka më shumë vota, por edhe rezultatet e PBKD nuk janë të neglizhueshme dhe mund të kenë një ndikim të madh në përfaqësimin e Ballit Kombëtar në Kuvend. Sidomos po të kemi paraysh kodin zgjedhor aktual i cili është proporcional në bazë zone. Kjo do të thotë që në zonat ku Balli Kombëtar votohet më shumë, është e arësyeshme që vota të mos ndahen midis PBK dhe PBKD,  por t'i shkojnë vetëm një subjekti të përbashkët, Ballit Kombëtar.
Kujtojmë se PBKD u krijua në vitin 1998 si fraksion i Ballit Kombëtar. Shkak për ndarjen u bë qëndrimi ndaj PD-së së asaj kohe, për të cilën Balli Kombëtar kishte shumë rezerva. Por sot, gati 15 vjet më pas, ky shkak nuk qëndron më. Si PBK dhe PBKD kanë marrë pjesë në koalicionet e drejtuara nga PD që nga viti 2001. Të dy këto subjekte kanë si program politik Dekalogun e Ballit Kombëtar dhe çështjen kombëtare. Nuk ka pra dallime thelbësore programore. Drejtuesit dhe antarësia e të dy subjekteve vjen nga Balli Kombëtar. Edhe vetë z. Artur Roshi ka qenë kandidat i Ballit Kombëtar në zgjedhjet e vitit 1996. Nuk ka pra asnjë arësye politike që kjo ndarje të vazhdojë. Për më tepër që sot është kundër-produktive dhe nuk i interson asnjërit subjekt.
Bashkimi duhet kryer sot sepse sot më shumë se kurrë është koha që Balli Kombëtar të paraqes para Shqiptarëve programin e tij të Shqipërisë Etnike dhe konkretisht të bashkimit të Kosovës me Shqipërinë. Eshtë parë qartë se Pavarësia që gëzon sot Kosova luftohet nga shumë anë dhe zgjidhja e vërtetë afat-gjatë do të jetë Shqipëria etnike dhe e bashkuar. Sot bashkimi i Kosovës me Shqipërinë është një mundësi reale dhe e prekshme i cili mund të arrihet përmes një procesi politik. Por këtë bashkim nuk mund ta realizojnë apo ta promovojnë parti të mëdha elektorale  për të cilat ky bashkim nuk është një prioritet por vetëm një manevër elektorale. Këtë bashkim mund ta promovojnë dhe ta realizojnë vetëm parti si Balli Kombëtar që kanë derdhur gjakun dhe janë  sakrifikuar për këtë ideal dhe si rrjedhojë e kanë legjitimitetin e duhur për këtë.
Balli Kombëtar ka një potencial të madh në Shqipëri dhe në Diasporë, i cili nëse bashkërendohet siç duhet, do të japë rezultatin e shumë-pritur: përfaqësimin dinjitoz të Ballit Kombëtar në Kuvendin e  Shqipërisë. 
Duke u bazuar në sa u tha më lart, i bëjmë thirrje z. Adriatik Alimadhi kryetar i PBK dhe z. Artur Roshi kryetar i PBKD që sa më parë dhe përpara angazhimit në zgjedhje, të organizojnë një takim për të realizuar bashkimin e PBK dhe PBKD për t'u paraqitur në zgjedhje si një forcë e vetme politike.
Sponsor
ballikombit@yahoo.com
Links