United We Stand Divided We Fall Tenants Rights!
27
people have signed this petition.
Add your name now!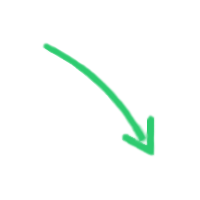 27

people

have signed.

Add your voice!
Maxine K.
signed just now
Adam B.
signed just now
The Highlands Apartment at Alexander Pointe. 310 Highlands Drive Charlotte NC 28262 January 01, 2006 Petition to Terri Nelson, Property Manager We are all tenants at Highlands Apartments. We direct your attention to the following problems, and ask that you meet with us at the clubhouse on January 04-05,2006 from 2:00PM to 5:00PM to correct these problems. You do not have the right to cancel nor change the date and time of this meeting. Failure to cooperate with us will lead to litigation. 1. Inadequate Security. We request that the security of Highlands be improved. At Present, there is nothing separating the woods from the community and not enough lighting in front of the buildings. This situation is intolerable, given the fact that there have rececntly been burglaries, robberies, car theft, vandalism, and rape incidents in the area. 2. Lease Agreement. Our lease agreement states rules and regualations that is constantly changed without our consent. Also we are charged over 15% in late fees. The General Statutes of North Carolina chapter.42-46 (2) states that you can charge only 5% in late fees. Giving a discount/ concession rate more than 5% is fraudulent and will not hold up in court. 3. Renter Insurance. Some tenants are charged for damages that they did not cause. 4. Ista account. We are threaten with late fees and eviction threats when our utility bills is not updated. 5. Maintenance Repairs. Highlands have 310 apartments and only two maintenance repairman. Clearly this is not enough to service all of us promptly. There have been incidents where tenants had to wait twelve hours to get there toilet bowl repaired. 6. Parking. There is clearly not enough parking space and our garage is to small to fit trucks, vans and SUVs. 7. Common Areas. The gate is always broken,the laundry room, fitness center, business center, restrooms and the mailbox area is always dirty. There have been dangerous stray cats living in the trash compactor for years. We demand new washers, and dryers in the laundry room. Also new computers and a fax phone that will accomadate 310 apartments. 8. Receipts. As with any business we should receive a carbon copy discriptive receipt for the following: Rent, Maintenance Repair, any other transactions. 9. Discrimination. In your December News letter you banned our children from the common areas. Our children are tenants at Highlands as well, they should have the right to enjoy the common areas just like everyone else. Parents pay alot of money for rent so there children should not feel limited in their own home. Log onto: Links (Look up to your far right and click on each link.)
Sponsor
Log on to these links to blow the whistle on your Property Manager!
Links
http://www.ncleg.net/gascripts/Statutes/StatutesTOC.plChapter=0042 http://www.wsoctv.com/specialreports/1927273/detail.html http://www.hud.gov/local/nc/renting/tenantrights.cfm http://www.apartmentratings.com/rate/NC-Charlotte-Highlands-at-Alexander-Pointe.html http://www.ncdoi.com/OSFM/Engineering/BCC/Documents/2006_Edition/AdminCode/Chapter_1_AdminCode_2006.pdf http://maps.co.mecklenburg.nc.us/website/codeenforcement/map.aspxobjectid=336253 http://print.realestate.findlaw.com/tenant/tenant-more-topics/tenant-crime(2).html http://www.ncsu.edu/stud_affairs/legal_services/legaldocs/LandlordTenantHandout.htm http://www.rentlaw.com/northcarolinatenant.htm http://real-estate-law.freeadvice.com/landlord_tenant/