Hands off the revolution. Hands off our work.
12
people have signed this petition.
Add your name now!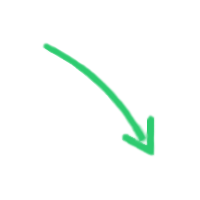 12

people

have signed.

Add your voice!
Maxine K.
signed just now
Adam B.
signed just now
Knowledge is not a commodity: Boycott AUC's attempts to capitalize on student works on the 25Jan Revolution

Once again, AUC is attempting to capitalize on the ongoing Egyptian revolution in which the institution played no part. AUC never supported the movement to oust Hosni Mubarak, neither during the 18 day uprising that ended with his resignation, nor during the months that followed in which protesters continued their demands, and which saw increasing repression from the military. Just as AUC maintained a complicit silence throughout the uprising and for decades before, AUC has sat idly by as the SCAF as have conducted military trials and imprisonment of thousands of civilians. In the meantime, AUC has aggressively sought to profit morally and institutionally by co-opting the revolution. This has been done first and foremost through the University on the Square project, and in a similar vein, today AUC has asked in an e-mail for students to "submit any written work they might have done on the January 25 Revolution and its aftermath, for possible collection on a website database and perhaps even inclusion in a later edited volume."

We, the undersigned, refuse to submit our work to AUC. Knowledge is not a commodity. Education is not a commodity. Our academic work belongs to us and to the people of Egypt and will not be used by AUC to moralize on the present political moment, capitalize on its geographical situation, or market its facilities. We will not allow AUC to use our work as a way for them to gain international visibility as an institution that encourages its students and faculty to live by what the revolution stands for while AUC sits back and observes from a distance. As AUC asks for our work they also ask for us to ignore the spirit of the revolution. How is an institution that still allows for its cornerstone to bear the names His Excellency Mohamed Hosni Mubarak, President of the Arab Republic of Egypt and Her Excellency Mrs. Suzanne Mubarak, in any position to try to document this amazing revolution that we have all bore witness to. We ask that you do not allow for AUC to turn us all into commodities of their discretionary use.

We are boycotting AUC's initiative to collect and publish students' academic work on the 25th January Revolution. Our work is not the property of an institution that is complicit in the repression of the revolution. We categorically refuse to participate in the university's predatory urge to subsume and profit from work that we have done which cannot be separated from the principles and actions of the Egyptian revolution.