Klonoa Anime
48
people have signed this petition.
Add your name now!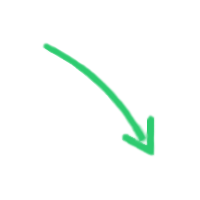 48

people

have signed.

Add your voice!
Maxine K.
signed just now
Adam B.
signed just now
ext to put in the petition: I (Sable-Xeno) tried this on a separate forum to see if anyone wanted to see a Klonoa Anime, and I got a few responses. So, I'm having a friend f mine, Megahog2014, head this project on here! Here's he E-Mail I plan on sending:

--------------------------------------------------------

Dear Bandai Namco,

We realize you must get a lot of E-mails about this sort of thing, but it would be kind if you gave this a quick read. So, we'll get to the point:

We want a Klonoa Anime.

We feel that asking for a new game may be too much at this point, and we do not want to urge you into something you'd rather not do, but we feel that a well-produced Anime may set the attention, mood, and hype for a new Klonoa Game, or possibly a Klona 2 remake. It could be anything: An Anime of either of the first two games, a Klonoa Heoes Anime, an Anime based off the Shiftylooks Comics, or even just something new entirely: We're open to whatever you decide, but we'd love to see an Anime, regardless.

Thank you in advance, Signed by your faithful Klonoa fans,

ThatGuy70
✩♥Di Gi Charat♥✩
ALOIYD
Rainoa
Rupurudu!
Sable-Xeno
Daemyn
Windbullet
theawesomedude92
Vincentmrl
Cybeast Gregar
salehmo2000
Megahog2014

--------------------------------------------------------

As you can see, with 13 backers already, I have quite a few upporters. and now, you can help, too! Not sure how many will sign this, or when I'll bring it in, but...I'll see what the number is after a month, and make a rough estimate from there.