Bring Karan-Kritika back with KMH3 in a channel other than Imagine TV
21
people have signed this petition.
Add your name now!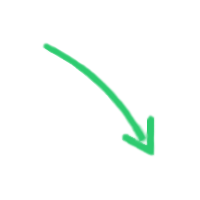 21

people

have signed.

Add your voice!
Maxine K.
signed just now
Adam B.
signed just now
Dear Ekta Ma'am/Balaji

We r gravely hurt and furious at the abrupt end of KMH Season 2. The decision disregarded people's sentiments and was highly unfair to the KMH unit's hard work as they didn't get to deliver a complete story, and to the viewers as they never got to enjoy the same.The need for a third season becomes obligatory for rectifying this injustice along with other unjust behaviors and the reasons mentioned below:

The purpose for which Season 2 was brought is still unfulfilled. We asked for a second season to KMH since Season 1 had a hasty ending when the story still had potential and the story wasnt complete-Arohi had yet to prove her love for Arjun. But the same thing happened with the Season 2 as well, this time the end was much more sudden and quicker leaving so many mysteries unsolved. As a viewer, this is highly frustrating and leaves our viewing experience unsatisfied for life. So, we never have the trust or interest to watch any other show. What's the use when we will never know the entire story anyway? This is serious and has a slow but definite impact on the image and viewership of the Production House and the Channel alike. So there must be a third season of KMH where we get to watch a complete story for once. After all the time, money, love and loyalty we've shown all these years, we deserve at least this much, don't we?

The reason of KMH2 garnering low TRPs that was stated by the channel at some interviews for ending the show is totally false. Imagine TV was highly unjust towards KMH2 since the beginning, never giving it equal treatment as to its other shows whether it be in promotion or repeats. We hardly got one KMH2 promo in a month while its other shows had two promos each week. Also some KMH2 promos were never aired on TV and those which aired only came as maximum upto ten times in a week. Some of the months, KMH2 had to do with no promotion at all. Rather they uploaded the episodes hours before they were aired on TV and that too only KMH2 videos were uploaded in lower quality. Heights of unprofessional-ism and injustice, aint it? And it seemed like the channel desperately wanted KMH2's TRP to decrease or else why would it do so only with KMH2? Still, given Imagine TV's net reach and standard, KMH2 did very well for a youth-oriented show that too with no proper promotion given by the channel, even performing better than most of Imagine TV's shows which were promoted highly by the channel. Before the World Cup, it did consistently well, and came in top 100 shows. During and after the World Cup, all of the channel's TRPs were hit alike and only the shows promoted highly by the channel survived. In all this, its the fault of the channel and the Production House that they couldn't cash into the full potential of KMH2 because the former cared least to promote it while the latter stayed mum in all the matters of injustice.About the online popularity, KMH2 saw more viewership online than KMH1.
The concept of seasons is refreshing and very much needed in Indian Television where viewers are either bored to death with dragging soaps which have deviated too much from the main theme or left heartbroken since their favorite show ended prematurely and they cannot love any other show the same. Thus, this trend that KMH2 brought must continue and there can be no better way to do this but with another season of KMH as with the first two seasons KMH has successfully proved that even with the same essence but different flavors, same theme but a different approach, an equally strong magic can be created. Moreover, KMH, as a brand, is very strong with such great potential which can be explored in so many ways. For instance, Season 1 is an eternal romantic classic that formed the base for KMH whereas season 2 is a modern, ever-rocking romantic-adventure that strengthened the popularity and added more dimension to the brand KMH while both maintained the life-inspiring and soulful romantic feel throughout which is the unique essence of KMH.Another "similar-yet-different" season of KMH would just increase the popularity and strength of the brand even more.And KMH will always have its takers, since though its a silent trendsetter, no other show is quite like it. Both the seasons, they have always showed something never seen on TV before. However cliched tracks might have been, its KMH's main characteristics to show it with a never-seen-before style and always be unpredictable in the most predictable of circumstances. Another of its strength is that though family has always been an integral part of both the seasons, KMH has always remained Arjuhi's story and not a family drama, with most screen-timings for the leads-perfect for a youth show, and never a dull moment-a feature none of the other youth-shows have. Karan and Kritika r the greatest assets of the show, that r awesome actors individually and when together, the magic just gets stronger and unmatchable. KMH has always been all about love, showing it in the most beautiful light, touching and inspiring lives that makes it so much more than just a show- it becomes a part of the viewers.Kudos to the makers of such a life-changing soap. A show which is such a treasure with so much of potential, must definitely be brought for a third season-its a venture surely beneficial for the makers and viewers alike.
On the basis of the facts presented above, we request you to bring Karan-Kritika together in a third season of KMH, but in a channel other than Imagine TV that respects the show and the viewers and also gives KMH a much-deserved greater reach to the viewers, also fulfilling the other conditions mentioned below-

Please sign a contract of at least more than a year and draft the complete story beforehand so that we get a complete story this time.

We prefer a fresh new story over a sequel since we think that this will work better as it have more things to show and we didnt like the note on which KMH2 ended. Also,Karan-Kritika will get to play new avatars of Arjuhi.

Please maintain all the essence of KMH for which it is so much loved and is a breath of fresh air and take care of your creation till the end, giving it every fair and necessary treatment unlike in the previous seasons where they were abandoned and butchered in the end.

All this only if and when our Karan-Kritika are willing and ready.
The way we have loved and respected the show and the makers, hope our demands are also respected and addressed to and we see an end to our despair soon with another rocking season of KMH.

Thank you,
An ardent KMH fan