Petition to have 3 more fabulous seasons of Gossip Girl!
90
people have signed this petition.
Add your name now!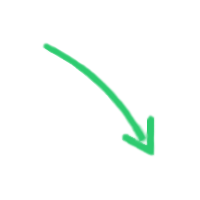 90

people

have signed.

Add your voice!
Maxine K.
signed just now
Adam B.
signed just now
Petition to have 3 more fabulous seasons of Gossip Girl!
We the undersigned would like three more seasons of Gossip Girl. We are all huge fans and love watching the show!
It all began in the year 2007 in the fall,
And suddenly all viewers became enthralled.
As the silver screen came to light,
And much to their delight,
The paths of two lovers crossed.
It was a journey of passion, excitement and greed
Where each one would do about anything to succeed
They ensured there would be no opportunity lost.
However, this did not occur without a cost.  
It was the beginning of an epic tale,
And soon the truth was became unveiled
As they experienced much plight,
Both parties began to lose sight,
Of what really mattered.
There have been so many up and downs,
Things are rarely sound!
But there is rivalry, jealously and beguile
The kind that is seldom mild.
Where friendships go sour
And all it comes down to is power.
However, we become so consumed
We would have it no other way,
than having this jaunt resumed.
As much as we love watching Gossip Girl, we would also like to see dramatic conclusions to the following storylines:
1.      Please put an end to Chuck's Mama Drama!
2.      Serena's father has taken off overseas. We would like to see why he keeps disappearing (other than being cowardly) and what stunt he will pull next.
3.      Carol hired Ivy to con the VDW's into thinking so was her real daughter so she can get her hands on her real daughter's trust fund. Although she was successful at doing so, she always seems to need money. This was evident when she continually blackmailed Dr. VWD. What did she do with the trust? We can't wait for another notorious scandal!
4.      Why is there a young picture of Diana in B. Bass's safe. Her past relationship with Mr. Bass has yet to be revealed but it seems as though they had a torrid affair! We can't wait for all of this to kick off!
5.      What is happening with the royal Montesquieu family. Which character will break the news about Princess B and her lover?
6.      Will Little J or V ever make appearances?
7.      When will Nate really find himself and stop floating.?
8.      Will Lily be in hot water after bribing CeCe's nurse?
You know you love me
xoxo
Gossip Girl
------------------------------------------------------------------------------------------
Thank you for your support! Please visit my site at
http://kissn-tell.yolasite.com/news.php
http://kissn-tell.yolasite.com/discussions.php
Do not donate on this site, the funds will go to ipetitions, not this cause. If you would like to make a donation, please go to:
https://www.wepay.com/donations/petition-to-have-3-more-fabulous-seasons-of-gossip-girl
Links