Kirkland City Council Should Hold A Public Hearing Prior to Adding a Sunset HCC Provision to State Legislative Agenda
87
people have signed this petition.
Add your name now!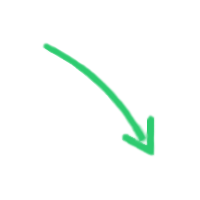 87

people

have signed.

Add your voice!
Maxine K.
signed just now
Adam B.
signed just now
We the undersigned are calling for the City Council to hold a public hearing with the residents of Houghton prior to any Council decision to include "sunsetting" of Houghton Community Council in a legislative agenda.
1. The citizens of the city of Houghton were provided important (non-trivial) rights over their lands as an incentive to consolidate with the City of Kirkland. These rights provide final say over land use and zoning in the former jurisdiction of Houghton.
2. Without exception, every four years the City of Kirkland and the former jurisdictional area of the City of Houghton have operated under the terms agreed to in Ordinance O-2001. That includes the recent election in 2021 wherein the continuation of Houghton Community Council was approved by 76% of eligible voters.
3. Now, without any procedural due process, the Kirkland City Council appears poised to try and deny the rights that they promised those in smaller communities that they annexed.
4. Some citizens have already requested a public hearing and there has been no response from the City Council.
5. The City Council has not even discussed (in open meeting) whether to honor the request for a Public Hearing as procedural due process.
6. Staff from the City of Kirkland suggest that impacted residents can send letters and use the comment period at the upcoming City Council meeting. Neither is the same as holding a public hearing. According to Kirkland's definitions "PUBLIC HEARINGS are held to receive public comment on important matters before the Council." We argue that asking state legislators (whose constituents are not involved in the agreement between Kirkland and Houghton) to step in and interfere with the agreement between local parties is "important."
7. Finally, Kirkland City Council seems to have orchestrated a "meeting" with Houghton Community Council wherein listening to the Houghton Community Council Members was not the goal. Citizens requested time to speak at this meeting and were denied the opportunity. This is also not a substitute for a Public Hearing. The City Council did not work with Houghton Community Council to agree on a format or moderator. The City Council unilaterally chose both and only notified the Chairman of HCC on the afternoon of the meeting. It is believed that City Council Members had time to prepare, but the HCC members were denied this opportunity. The "moderator" that was unilaterally chosen is also not considered an impartial, or appropriate, moderator as she was recently the City of Kirkland's Assistant City Manager. The Mayor of Kirkland ended the meeting saying that she had hoped to see some movement in opinions with the meeting. She was obviously looking to gain more acceptance of the "sunset HCC" agenda that has been top of mind for her and her husband, Larry Springer for more than a decade.