Imminent risks to King Edward Medical University - The oldest educational institute in Pakistan!
119
people have signed this petition.
Add your name now!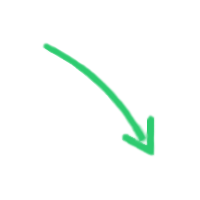 119

people

have signed.

Add your voice!
Maxine K.
signed just now
Adam B.
signed just now
Honourable Chief Minister Punjab
Mr Gordon Brown
United Nations Special Envoy for Global Education


Transparency International, Pakistan.

Subject: Imminent risks to a historic institution, King Edward Medical College (University), Lahore, Pakistan.


Dear Sir,
King Edward Medical University (KEMU) formerly known as King Edward Medical College KEMC is the oldest educational institute in Pakistan, and second oldest in south-Asia. Founded in 1860, it is one of the premier institutes of the country with very prestigious history and renowned Alumni. It is not surprising that each year the very best students across Pakistan seek admission into this institute.
May 12, 2005 was an important day in history of the college; a day when college was awarded the charter of University. With award of the Charter, further excellence and glory was much anticipated. Unfortunately, hopes did not materialise and it only led to a rapid decline in institutional workflow. 
Identifying the cause for such unexpected turn of events was important task for the students, graduates and faculty of the institution. 
1. With the new Charter, the college lost its identity by merging into the University and immediately lost the college administration which was now infact 'University administration'. The University had many other affiliate institutes such as College of allied vision sciences, Dental college, Physiotherapy school, Nursing School and various hospitals. All these institutes were being run by the specific administration under the Umbrella of University and the Vice Chancellor. The historic college was drastically affected by the lack of dedicated administration and divided attention of Vice chancellor who was also acting as 'head of college' while overseeing other institutes.
2. After the retirement of last VC four years ago, an acting VC was appointment on temporary basis, with no regard to merit, seniority or qualification. A theoretically temporary, out-of-turn and unmerited political appointment since 2008 is currently the longest VC term in the short history of the University.
3. Traditionally, an appointment of vice chancellor is done on the basis of academic background, previous qualifications and research. It is just unfortunate that current acting VC of the University does not hold any post graduation qualification, apart from a controversial masters degree which was awarded after repeated failures leading to a legal suite awarding the degree; and a PhD which he awarded himself after becoming acting/Pro Vice Chancellor; a matter currently under investigation by the Pakistan Medical and Dental council.
4. In the mean time, college has suffered tremendously with over 50 vacant academic posts, lack of campus; lack of accommodation as well as virual no growth in research capability of the University. Lack of facilities has severely affected the academics of the students and are causing a general restlessness and confusion among students as well faculty.
5. As expected, an unmerited and temporary appointment has led to record level of financial corruption as well as many short-sighted measures. Demolition of old heritage buildings as well as unnecessary alterations, out of turn appointments are just few of those. We fear that such acts of corruption, if go unchecked, act as incentive for many others and likewise, eliminating such corruption acts as a tool to discourage others from making similar mistakes.
We, the Young and Old Graduates of King Edward Medical College wish that KE Medical College should be restored as a college with its own administration and Principal under the umbrella of the KE Medical University, to efficiently manage the affairs of the medical students as well as addressing the gaps in academic staff. It is a well known and rather globally practised model to run academic affairs/institutions. 
We also wish that new and deserving VC of the University should be appointed as soon as possible with no further delay and purely on grounds of merit so that this prestigious institution and its glory can be restored.
We will be grateful if you kindly consider this matter worthy of consideration and investigation. 

Kind Regards


Dr Nadeem A Butt
Consultant Radiologist, UK.

Dr Salman Kazmi 
Young Doctors Association pakistan 
092-42-3334267768 
E- mail : kazmi@kemu.edu.pk