Kindness to Suffering Lobsters Trapped in Grocery Stores
26
people have signed this petition.
Add your name now!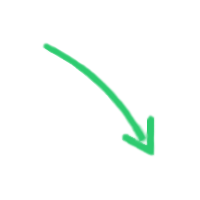 26

people

have signed.

Add your voice!
Maxine K.
signed just now
Adam B.
signed just now
Do you ever get that feeling of dread in the pit of your stomach when you approach the live lobster tank at your local grocery store? No matter how many times you have walked past that tank and how "normalized" it is supposed to be, you know it feels just plain wrong. To see those vulnerable animals made defenseless by crude bands wrapped around their claws, piled on top of each other with no means of escape is an incredibly cruel practice that needs to come to an end.
It is the year 2020; we can do so much better.
Concerned citizens like yourself, as well as members of the scientific community, are beginning to speak up for the voiceless like never before. Circus elephants are being freed from their lives of abuse and enslavement, more and more people are standing up against poaching, and the grim nature of the meat and dairy industries are prompting people to rethink their lifestyles.
Well, this is another very crucial issue when it comes to animal cruelty that you have the power to change for the better. The CEO of Whole Foods, a multi-billion dollar health food company, recently put an end to the sale of live lobsters in all his grocery stores nationwide. He made this monumental decision after determining that the requirements to meet ethical standards of lobsters could not be reached. They now will only sell frozen, raw, or cooked lobster via a New England company that adheres to Whole Food's strict guidelines regarding the ethical treatment of sea life.
In their natural environment, lobsters live solitary lives and are quite sensitive to the slightest changes in temperature. Does it seem fair to you that these animals are ripped from their natural habitats (AKA their homes), travel for great lengths of time without food, and then housed in unsanitary tanks with a bunch of other traumatized lobsters? On top of that unbelievable cruelty, they are all headed toward the inevitable fate of being tossed in a boiling pot of water where death can take up to three minutes.
Please stand with me to end this cruel, outdated practice by signing and sharing this petition with as many people as possible.
We are the only ones who can speak up for them and it is about time we do something to stop this. By doing so, we will create a more humane world for lobsters and all living creatures.
We have the power to do this....together.
Thank you.