Kindergarten Sand Health and Safety Campaign
51
people have signed this petition.
Add your name now!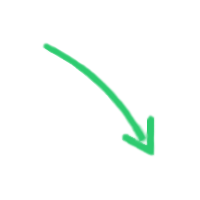 51

people

have signed.

Add your voice!
Maxine K.
signed just now
Adam B.
signed just now
Petition Re: Sand in Westwood Charter Kindergarten Yard Sandbox
LAUSD'S MISSION:
'LAUSD is dedicated to providing safe, healthy, and comfortable learning environments for all students.'
The sandbox in the Kindergarten yard was not in use for several months after a tree fell in the yard and directly into the sandbox. Westwood Charter Elementary School received donated sand, Quikrete Playsand, specifically the lowest grade "play" sand manufactured by this company, Product #1113. We are concerned about the potential adverse health effects associated with this product, which is considered hazardous. Please see photograph of the OSHA warning label and Material Safety Data Sheet for this product, attached.
In summary, the MSDS for the Quikrete product identifies the following potential Health Effects:
▪ Silicosis: Respirable crystalline silica (quartz) can cause silicosis, scarring of the lungs which may be progressive; may lead to disability and death.
▪ Lung Cancer: Crystalline silica (quartz) inhaled is classified as carcinogenic to humans.
▪ Tuberculosis: Silicosis increases the risk of tuberculosis.
▪ Autoimmune and Chronic Kidney Diseases: Some studies show excess numbers of cases of scleroderma, connective tissue disorders, lupus, rheumatoid arthritis, chronic kidney diseases and end-stage kidney disease with exposure to respirable crystalline silica.
▪ Non-Malignant Respiratory Disease: increased incidence in chronic bronchitis and emphysema.
In addition to these serious potential adverse health effects, this product also may cause abrasion of the cornea with eye contact, and the dust from this product can irritate the eyes and cause inflammation of the lining tissue of the interior of the nose.
The MSDS states that this material is considered hazardous under OSHA and warns that keeping the play sand "damp eliminates the hazards associated with its dust," but also states that during handling, "do not breathe dust." Furthermore, the MSDS warns, "Do not rely on your sight to determine if dust is in the air. Respirable crystalline silica dust may be in the air without a visible dust cloud. If crystalline silica dust cannot be kept below permissible limits, wear a respirator approved for silica dust when using, handling, storing or disposing of this product or bag."
MSDS SHEET: http://www.quikrete.com/PDFs/MSDS-B4-Playsand.pdf
It is not possible to keep the sandbox damp throughout the day, and we all know that kindergarteners love to kick, throw and jump around in the sand, making it impossible to ensure that silica dust is not released into the air.
This information was first brought to the attention of Principal Flores, our governing board, SBM, and the LAUSD Office of Environmental Health and Safety (OEHS) in November 2015 and the project was stalled. Additionally, alternative, safe and non-toxic sand products were proposed by several concerned kindergarten parents, and information was provided to Principal Flores, SBM, and LAUSD OEHS for consideration. Another suggestion was to replace the sandbox with an alternative such as a garden or new playground apparatus. However, despite many parents' concerns for the health of their children and future kindergarten children, Westwood Charter failed to adequately address those concerns. Without notification to either the concerned parents or the rest of the kindergarten families, and just before the December 2015 SBM meeting, the "Sand Issue" was placed on the Agenda (also,just days after alternative options were suggested). In doing so, no concerned parent was in attendance to educate and properly address the adverse health issues associated with the donated Quikrete sand. A vote was taken and it was decided by SBM to install the Quikrete sand, which is LAUSD-approved, despite the OSHA warnings.
An attempt was made, on February 9, to add the Sand Issue as an Agenda item for the February SBM meeting, scheduled for February 11. Despite the request being submitted more than 48 hours in advance of the SBM meeting, per the rules on Westwood Charter's website, we were told that the meeting had already been cancelled because there had not been any agenda items as of that morning. An email sent by Principal Flores on February 10 stated, "Our SBM Council has decided to forgo the meeting scheduled for Thursday, February 11, due to a blank agenda."
Another attempt was made to add the Sand Issue as an Agenda Item for the March SBM meeting, a month in advance, and the request was DENIED. Many parents have offered to attend the March meeting, to raise the issue and present the Petition for safer sand. As parents, we want a safe environment for our children. We feel LAUSD, our elected SBM board, and our administration are not adequately addressing the concerns brought to their attention and they are risking our children's health.
Westwood Charter would not be the school it is without such active and supportive parental involvement. We volunteer, donate money, show up for causes, assist teachers, clean classrooms, and attend and sponsored events. We do this out of love for our children, and we all want the best for their health and safety, as well as their acedemic development.
Parents, please show your support by attending the next SBM meeting on March 10 at 6PM. Let's share our concern for our children's health and safety, and let LAUSD know that it is NOT okay for our children to play with carcinogenic products. Lung cancer and silicosis are NOT what we signed up for.
Please sign this Petition to help keep our children healthy and safe, and to have an active democratic voice, at our Charter School.