Legal Fund to Kill HVCC
189
signers.
Add your name now!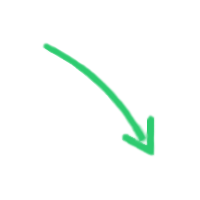 189

signers.

Almost there!

Add your voice!
Maxine K.
signed just now
Adam B.
signed just now
To all who want to put a Quick End to HVCC!!!

Regarding HVCC: I have contacted and met an Attorney who is approved in Federal Court, the California BAR, and is also a member of the New York BAR. This guy is an excellent, fair and ethical attorney. During the meeting, he reviewed the law suit that was filed by NAMB, and said it was very poorly done. He is a Yale graduate who speaks many languages, and he has won a case for me personally in the past. (The City Settled with me Out of Court – Brush got me $15,000 in my pocket) After filling him in on the facts about HVCC, he has agreed to work for us, not in court, but through lobbying firms, and his political connections. (If our attorney does need to do any court filings, again, he is a member of the NY & CA BAR and is approved for the Federal Circuit) He has agreed to a 60 day period to crack this HVCC nut at $300/hour, and he would need an initial retainer of $6,000. I do not have that money, but if we can get each one of us to send $1 in, we could have the retainer in a couple of weeks. We will be setting up a Google Donate Button at www.yalecounsel.com. If we get $1 each from the 120,000+ people who signed the petition at TBWS that would be $120,000 – I will send mine first, or the attorney can set up a Google Donate Button to keep it all on the up and up. and let a legal bulldog tear Cuomo a new one. He believes in his heart that HVCC is a miscarriage of justice and after reading it, could not believe how poorly it was written.

Below is the Link to Donate to the Legal Fund:

http://sites.google.com/site/killhvccnow/

Please click the link Above to Donate the the Legal Fund, don't forget to sign the petition and tell everyone how much YOU donated to the Kill HVCC Legal Fund!!

Sorry, please let me know about any typos, I have done much of this after working all day. I have set up a sign up sheet at www.ipetitions.com/Kill_HVCC Please fill in your name and email!! And phone if you want!! Actually, you are at the Sign-in Sheet, it is this Petition!!

http://www.youtube.com/watch?v=lDUpXwoj5Ck <--------For a Good Laugh
If you have to, copy the above link into your URL area!!


Sponsor
FHA Steve - Independent FHA Approved Calif. AR Appraiser in Calif. who is also has 15 years in the business, and if fight with and for all RE Appraisers and Professionals who are getting taken advantage of by the Majority of Appraisal Management Companies (AMC) It is like appraisers are paying protection money to AMCs, they do nothing, and in turn get half of our earnings for doing nothing.
Links
http://www.vimeo.com/channels/95385
The link above is the new Very Rough Cut Beginning of the KILL HVCC Documentary, you need to cut and paste it into your browser...
http://sites.google.com/site/killhvccnow/
http://www.youtube.com/watch?v=lDUpXwoj5Ck




The Link right Above is Too Funny