My childs needs are dehumanizing him to access childcare.
79
people have signed this petition.
Add your name now!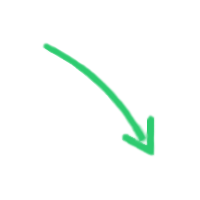 79

people

have signed.

Add your voice!
Maxine K.
signed just now
Adam B.
signed just now
My son, Kian Snyder, is experiencing discrimination due to being a child with physical needs. In other words, the very fact that my son is unable to walk, is a barrier to accessing mainstream daycare centres near my house.

Kian has encompassed the failure to accommodate (as stated in Ontario's Laws) since last fall 2013. Kian at the time, was unable to sit on his own. He could not crawl (and this still is the case). Kian was supposed to be in the toddler room late October 2013, instead he was not placed until May 2014. This delay in placing him to the age appropriate room, was against my wishes and the wishes of 6 individuals professionals (OT to speech pathology to Hollandbloorview) who all stated that Kian development would not get better but standstill or deteriorate. This is exactly what happened. Kian was unable to thrive to the environment he was forced to stay in. When he was finally placed into the toddler room, he thrived. He made a huge turn around and has made significant developmental milestones in the past 5 months he has been there.
What was the issue?

Kian was told he needed to move to another centre because of his physical needs. I fought and did not let that happen. The centre thought that it was better to accommodate the needs of the staff, then the needs of my child, to have him stay in the infant room. Kian is thriving being with his age peers. The daycare has known that I want Kian to stay there and I have made it very clear. Ironically, Sept 2014, two children (also with needs) were placed into the preschool room. What happened? There is no space for Kian at the centre to be in the preschool room.
The story does not stop here
I went to go visit another Daycare as an alternate option for my son, Kian. My older son, Ethan, attends this daycare facility. The room is a wide open space with a lot of natural light. There are 16 children in that room with 2 adults. In part of the 16 kids, there are 1 child who cannot talk and requires extra support. The building is accessible. My son cannot attend that daycare for the same reasons, "we cannot accommodate his needs". I met with the supervisor, she spoke with her manager and they came with this decision. I took Kian to the daycare so she could meet him, prior to any decision being made. I explained that Kian has pediatric stander in the classroom, a chair for outside and inside the classroom, and a pediatric walker coming late October. This wasn't enough for him to be allowed to be at this facility.
What have I learnt? Inclusion is selective.

The support is there for children with non-physical disabilities, but children like Kian are excepted to go to centres that can accommodate him. The environment needs to accommodate Kian, Kian does not need to accommodate the environment. But where is Kian development now? He can say about 15 words, he expresses himself through body language and minimal signing, he can sit on his own, he eats on his own, he can play with lego, turn pages on a book, etc. The only barrier is his legs. He cannot walk or crawl. Will he walk? Yes. When? No one knows, only time will tell. He loves his peers at his daycare and they adore him. Kian has such an infectious smile and laughter. He understands everything you are saying him and he does not have behavioural issues. He is such a sweetheart.
My super sweet son is not medically fragile and doesn't require a whole a lot attention than most kids his age. What are we teaching our children? Society? We can pick who is acceptable to care for a childcare centre. That is the message these two centres are expressing. This is a very poor example of inclusion. I want to mention though the staff in the toddler room are exceptional and have made such an incredible impact on Kian's development. He loves them all and they love him. What is that I want? I want Kian to be able to stay at his centre in the preschool room, or be placed in the same centre as his older brother! He has been through enough and doesn't need so many changes occurring to him. He deserves equal opportunity to thrive as does any other child.
It is staff like in Kian's toddler room, that should be in all centres. There are also needs to be more funding and less limitation of access for extra support for children like Kian. This is another issue but that is not Kian's problem. This is not sufficient reason for Kian to be discriminated against. My son dignity and autonomy needs to be respected. Decisions made like these against my son dehumanizes him. This cannot and will not be tolerated. I am sure that other parents have encountered similar situations and I want to bring awareness to this.
The inclusion not that these centres are not inclusive. It just their inclusion is limited to only children without physical mobility issues.
MAIN ISSUES:
1. Liability of the staff and Kian. This is an obligation that is on the organization and it is not sufficient grounds to deny access to Kian due to failing to accommodate Kian(and thus, disobeying the laws set by the province of Ontario).

2. Funding-- There is funding for Kian but it is limited in getting extra support. Nonetheless, Kian does not require a lot of support. Again, other centres no issue with accommodating.

3. Education- Educating people you hire, that if you have inclusion policy then you have to except to get children with all different needs, in such that, outlining this is important. Again, not Kian's problem. Also, more formal training for all staff into how to deal with children with special needs. Kian should never experience being denied education from a daycare nor school. This is also going against human right laws.

5. Never saying no to a child. I never want another child and parent to go through what I have been through. It is heartbreaking and morally troubling. Every child belongs. No child should be left out.

Objective of this petition:

1. For Kids like Kian to never have to be turned away from care based on their disability-- especially, being a public daycare.

2. No daycare can go against the fundamental rights the child has.
Whether it is private or public, everyone has to abide by the laws stipulated by the province of Ontario.

3. Inclusion is not selective. This is something we have to teach society, the staff and everyone working with kids. Kids have different needs. We should not be allowing others to decide whose disabilities are tolerable.

It is fundamentally morally wrong, to ask a child to accommodate an environment. The child environment OUGHT TO ACCOMMODATE THE CHILD. This kind of think is backwards.

4. Children with needs like Kian, need to be with peers their age rather then held back in age, over the concern of the staff. The development of the child is the upmost important.

5. The parents ought to have more control over to what happens to their child. Especially, when professionals, agree with the parent.

Please spread the word and support Kian in his fight for inclusion in a mainstream centre. Please sign this petition.
To find out more go to: www.samadhimora.wordpress.com

Regards,
Samadhi Mora Severino