Stop The Kevin Hate!
65
people have signed this petition.
Add your name now!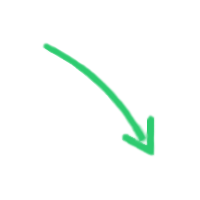 65

people

have signed.

Add your voice!
Maxine K.
signed just now
Adam B.
signed just now
Kevin Jonas doesn\'t deserve all that hate he deals with. It makes me sick when I hear so called "fans" Saying "Oh, I love The Jonas Brothers! Joe and Nick are so hot!" What about Kevin! Think about it. What if Kevin never learned how to play the guitar that day he stayed home sick all those years ago Wouldn\'t that mean Joe and Nick would never have learned cause, in case you didn\'t know, Kevin inspired Joe and Nick to play guitar, and hes the one who taught them! Yes, Nick wanted to be a singer long before Kevin learned how to play the guitar, but He knew how to sing. Not play guitar. And Joe, he didn\'t even want to be a singer! He wanted something completly different! If Kevin and Nick hadn\'t got him into music, The band called Jonas Brothers wouldn\'t even exsist. So, what if Kevin decided, one day, that dealing with all this hate wasn\'t worth it What if he quit the band Without Kevin, There is no Jonas Brothers. Kevin is "The glue that holds the Band together." If you met the Jonas Brothers, do you honestly think Joe and Nick would like you if you were a Kevin hater! No! they wouldn\'t! In fact, they\'d probably want to tell you off for hating against their older brother! Joe and Nick are probably just as protective of Kevin as Kevin is of them! I would imagine that they feel horrible knowing that their brother is put through all this hate. I was reading a magazine article, and there was an interview with the Jonas Brothers in it. One of the questions was "What is one thing fans would be surprised to know about you" Kevin\'s answer was "I care more that you think." It made me want to cry to read that. To think that Kevin puts up with all this, and doesn\'t ever complain. He sticks with his true fans, and trys to ignore the hate. I heard from someone that, during a radio interview, Kevin was asked about all the hate he gets from "fans." His answer was, "I\'m used to it." That also made me want to cry. He shouldn\'t have to be used to it! He shouldn\'t even have to deal with it! At all! Kevin is an amazing guy. He is an extremly talented guitar player. He has a wonderful voice. His smile can make my heart melt. His laugh is even more powerful than his smile. He is sweet. He gives the best hugs in the world. And on top of all that, plus the millions of other reasons to love him, he is just plain sexy! Some people say, "oh, he\'s too old for the band." So I guess that means you\'re gonna hate Joe, too, when he turns twenty. and What about Nick Oh, I guess you\'ll be hating him in a few years too, then. Age has nothing to do with talent. Real Jonas Brothers fans love all three of these amazing guys. I love K2 with all my heart, and support him 100 percent. Do You Signing this petition is completly free. Ignore the donation part, once you click \"Sign the petition\" Your signature is automatically recorded.
Sponsor
www.myspace.com/joekevinnickjbfans