Kenya Noahide Community
13
people have signed this petition.
Add your name now!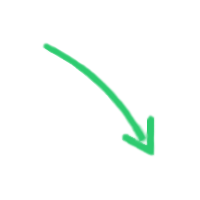 13

people

have signed.

Add your voice!
Maxine K.
signed just now
Adam B.
signed just now
A Petition from Bnei Noah of Kenya
On the occasion of the historic visit to Israel by Kenya's President Kenyatta, February 24, 2016.
We, the local leaders of Noahides of Kenya, applaud the good news of this strengthening bond!
Netanyahu said Israel, which already provides training and security assistance to Kenya, is "prepared to do a great deal more.
In fact, Israel is willing and prepared to work with Africa in our common battle against militant Islamic terrorism."
... Kenyatta met President Reuven Rivlin before meeting Netanyahu, with Rivlin saying that Israel stands together with Kenya "against those who pretend to speak in the name of Islam, as they murder innocent men, women, and children from all religions and nations."
Source: www.jpost.com
Our organization of Kenyan citizens believes that the welcome cooperation between Israel and Kenya will be greatly enhanced (and blessed) if it also includes a transfer to our country of Jewish traditional knowledge. By this we mean the Torah's code of Universal Ethics for all mankind, which Jews - as the Light to the Nations - are mandated from Sinai to promote to the world. First and foremost, this is the Torah's Noahide Code of Seven Universal Mitzvot which promote personal growth and will bring any society be to more just, settled, safer, and wholesome for all of its people. Dissemination of these teachings will surely bring to fruition an essential goal: the full expression of a citizenry's positive potential, in an environment of peace and unity.
A few of us have been privileged over the past few months to be enrolled in a long-distance learning program on the Torah's 7 Universal Mitzvot and Ethical Principles. We are doing this via Internet with encouragement of Rabbis from Israel and locally. However, only these few of us have been able to pay the tuition fee ($50 USD per month) for participation in the learning program. As leaders of our communities we want to learn more, because we in turn serve as authorized teachers to transmit the course lessons to our local community members in weekly Study Groups.
You will be proud to know that the universal laws and values of your Torah are being taught to us and put into practice. In order to continue this in a meaningful way for the rest of this year, we turn to you, Prime Minister Netanyahu and President Rivlin, to bring the Government of Israel into partnership with the program of the Noahide Code e-Learning International Institute, a registered Israeli charitable organization, by granting scholarships for one year of tuition. Our present and pressing need is for:
The Study Program: 36 weeks of education, which include 72 lectures which are live via Internet, plus one study session each week with our local Rabbi.
The course covers: Foundations of Torah Faith for Gentiles, Universal Laws and Ethics of the Noahide Code, and the Sanctity of Marriage and Family Life.
The needed 35 scholarships for our community leaders will cost $15,750 USD.
Each Kenyan Leadership Student will be given an exam every 3 months. A Certificate of Course Completion will be granted to each student. With this system, our Kenyan communities will become trained in the Noahide Code, in order to implement and live permanently with these righteous values: faith and honor for the One G-d of Israel, protection of individual well-being and property, respect for sanctity in intimate relations, humane treatment of animals, guarding justice and morality in the legal system, and training in the Torah's ways of charity, goodness and kindness.
Please join us in fulfilling these obligations that we share with the people of Israel!