KENFAC FIGHTS BACK!!!
245
people have signed this petition.
Add your name now!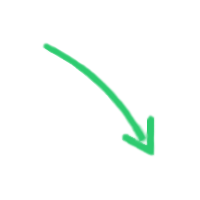 245

people

have signed.

Add your voice!
Maxine K.
signed just now
Adam B.
signed just now
"THE ONLY THING NECESSARY FOR THE TRIUMPH OF EVIL IS FOR GOOD MEN TO DO NOTHING"
TO: the SOUTH AFRICAN GOVERNMENT (NATIONAL/PROVINCIAL/LOCAL); Minister of Police, South African Human Rights Commission
The Constitution of the Republic of South Africa enshrines the rights of all people of this beautiful nation – if that is the case; WHY HAS KENFAC BEEN LEFT BEHIND?
Kensington, Factreton(KENFAC) situated in Cape Town, Western Cape, South Africa has been turned into a warzone – a place to come and die at any time of the day. We experience daily shootings which in the last 60 days have escalated to such a degree, that we can no longer allow our children on the streets at ANY TIME OF THE DAY.
The perpetrators of these shootings are gangsters; drug addicts, drug dealers, drug bosses have turned our once proud community into a place of fear; FEAR FOR AND BY THE CITIZENS LIVING IN IT. Below we set out our present daily lives in KENFAC:
01h00 - 05h00 (shootings by gangs just for the sake of it leaving everyone awake and in fear)
05h01 - 08h30 (shootings on citizens on their way to work and children on their way to school)
08h31 - 12h00 (intermitted shootings on anyone on the streets, even the elderly)
12h01 - 16h00 (shootings while toddlers, school children are walking on their way home)
16h01 - 20h00 (shootings among drug addicts, gangs on corners)
20h01 – 00h59 (shootings on houses of citizens and on people on the streets – even church-goers)
THIS IS NO WAY TO LIVE! WE ARE NOT ANIMALS THAT NEED TO BE KEPT IN A CAGE 24/7!
Our children (babies, infants, toddlers and youth) have become nervous wrecks, afraid to play, to walk, TO BE CHILDREN. Adults similarly have become paralyzed by fear, afraid to do normal things like practicing their religion by going to church/ attending mosques. AGAIN, THIS IS NO WAY TO LIVE!
We have exhausted all peaceful avenues to address these concerns including:
Laying complaints at Kensington SAPS and other relevant Provincial Authorities physically, telephonically and per e-mail.
Expressing our public dismay through peaceful protests, petitions, community meetings with our Community Police Forum (CPF), Indabas and various peace workshops.
Expressing our concerns by complaining, begging, grovelling for National Government's protection of our rights on social media, digital and print media.
WHAT HAVE WE RECEIVED IN TURN?
Bureaucratic explanations by SAPS/Lawful Authorities about lack of resources / manpower.
Completely ignored by Government to fend for ourselves
A community where the chances of survival for our children become less by the second.
SO, WHAT EXACTLY DO WE NEED?
KENFAC needs A MOBILE POLICE UNIT (specifically aimed at dealing with gangs)
ADDITIONAL police resources to increase visibility and proper control
Increased participation and interest from Provincial/National Government in our plight (PRIORITIZING US).
PROTECTION OF OUR RIGHTS TO LIVE FREELY WITHOUT FEAR!
We are a peaceful struggling community; a community where law abiding citizens are properly represented by intellectual people on all forums that deal with safety. Unfortunately, EVEN THEY GET IGNORED OR BRUSHED OFF. Hence, this final PEACEFUL ACTION on our part.
Following the handing over of this petition, we expect justifiably so, ACTION! Failure of which, we will have no other choice but to take our community back by any means possible and make known countrywide how we achieved it so that other communities can follow our example.
IF IT INCREASES THE CHANCE OF SURVIVAL OF THE 99% LAW ABIDING KENFAC CITIZENS, WE WILL NO LONGER BE SILENT!!!
Signed on this date of 04 July 2017 in Factreton/Kensington
………………………………………..
Signature