Letter to Sir Keir Regarding Statements on Black Lives Matter
31
people have signed this petition.
Add your name now!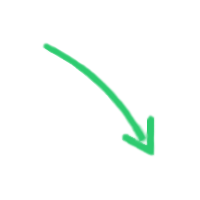 31

people

have signed.

Add your voice!
Maxine K.
signed just now
Adam B.
signed just now
Please consider adding your signature to the letter below, to be sent to Sir Keir.
Dear Sir Keir,
On the 29th of June, you gave an interview on the BBC Morning Breakfast show, where you were asked about your response to the call to 'defund the police', one of the many rallying cries and policy proposals of the Black Lives Matter movement in the US and elsewhere.
You stated that you had 'no truck' with defunding the police. While we disagree with your position, and point out that it is a position more nuanced than the slogan suggests, many would consider it legitimate.
However, we were appalled and angered by what you said thereafter. You stated that:
'There's a broader issue here, the Black Lives Matter movement, or moment if you like, internationally is about reflecting something completely different and it is reflecting on what happened dreadfully in America just a few weeks ago and showing and acknowledging that as a moment across the world. It's a shame it's getting tangled up with these organisational issues, with the organisation Black Lives Matter, but I wouldn't have any truck with what the organisation is saying about defunding the police or anything else, that's just nonsense.'
This statement is unacceptable, and especially so coming from a leader of the Labour Party, in a number of ways.
First, it is not for you to unilaterally attempt to define the Black Lives Matter movement 'or moment,' and especially in such dismissive terms.
Second, your definition of the Black Lives Matter movement 'or moment' is patently wrong and offensive. The Black Lives Matter movement is more than just 'reflecting' on the murder of George Floyd, who you neglected to name, but about challenging the systemic racism that enacts repeated violence on black and minority ethnic bodies globally, and about overthrowing the structural racism that afflicts the UK as much as the US. By defining Black Lives Matter in the way you have, you have erased the voices of millions of protestors around the world who are fighting – often at great personal risk – for a world where a person's life chances are not defined by their race or ethnicity.
Third, this is more than a moment, as you have belatedly and half-heartedly acknowledged. Black Lives Matter is both a statement of fact, and a philosophy. It is something to be held and believed at every moment, and which should inform all of our political discussions. We do not want people to care for Black Lives now, just for this media cycle, but forever.
Fourth, you state that you don't have any truck with the organisation Black Lives Matter 'about defunding the police or anything else.' Perhaps this was just a slip of the tongue, but many in this constituency will be rightly concerned that you do not want to endorse or engage with anything that the 'organisation' Black Lives Matter proposes. It is up to you to use your words carefully, and to retract this position.
Structural racism is baked into British society.
It is a fact that BAME people are disproportionately killed by Covid-19. It is a fact, as the Racial Disparity audit confirmed, that 'Asian and Black households and those in the Other ethnic group were more likely to be poor and were most likely to be in persistent poverty.' It is fact that as of 2018, 1 in 10 adults from 'a Black, Pakistani, Bangladeshi or Mixed Background were unemployed compared with 1 in 25 White British People.'
That same report also found that 'there are lower levels of confidence in the police among Black People, and especially among younger Black adults.' This is no accident. The UK Government's Ethnicity Facts & Figures website records that between April 2018 and March 2019, 'there were 4 stop and searches for every 1,000 white people, compared with 38 for every 1,000 Black people.' Between 2017/2018, Black people were over 3 times as likely to be arrested as White people. Between 2009 and 2017, including during the time when you headed the Crown Prosecution Service, 'White offenders were given the shortest custodial sentences on average, and Asian and Black offenders were given the longest.'
But most people don't need these incontrovertible statistics to acknowledge what they see every day. We don't need statistics to see that racism is rampant in a police force that takes selfies with murdered black women; we don't need statistics to be horrified at lives destroyed by the UK's hostile environment and its impact on the Windrush generation; we don't need statistics to see that we live in a country with a Prime Minister that writes openly hateful and racist columns without apology.
Sir Keir, we call on you to reflect on the hurt and anger your statements have caused to members of this constituency. We call on you to unreservedly retract your unhelpful statements about what the Black Lives Matter movement is and isn't. We call on you to acknowledge the systemic racism that afflicts our society. Finally, we call on you to suggest meaningful and concrete actions by which this racism can be tackled in every sphere of life, but especially in policing.
As the Leader of the Labour Party you are in a position of incredible privilege to show solidarity with anti-racist campaigners and set the terms of the debate. Indeed, you proudly took the knee in your office recently, a photo that was splashed approvingly across the newspapers at a time when the Prime Minister refused to engage with the issue.
But now it is time for you to show that you weren't just performing meaningless gesture politics. It is time for you to state that Black Lives Matter, now and always; that our world does not reflect this inalienable truth; and that you will commit every fibre of your being to fighting this contradiction.
Photo courtesy of https://www.flickr.com/photos/johnnysilvercloud/