KEEP WOOD A TWO WAY STREET
767
signers.
Add your name now!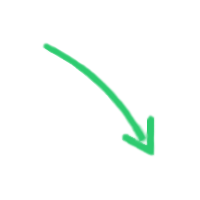 767

signers.

Almost there!

Add your voice!
Maxine K.
signed just now
Adam B.
signed just now
KEEP WOOD STREET TWO WAY
The 1st Ward through its 2021 Participatory Budget process failed to notify the residents that would be directly impacted by this change. While an attempt was made by Alderman Daniel La Spata's office, those channels left out the people that live, attend school, own businesses and commute in the immediate area. Wood is the only two-way street and shared bike lane from West Ellen Street at 1270 North from to Grand Avenue at 500 North. There are several arterial streets in this neighborhood that rely on Wood Street for safe and efficient travel. The restructuring of Wood Street to a one way Northbound would have a detrimental effect on traffic, congestion and safety for those who use it.
We believe the process is flawed; the 1st Ward is composed of over 55,000 residents and only 200 directly participated in the Participatory Budget activities. There were 57 proposals that were created, submitted and voted on by less than 100 persons. The ideas presented covered a wide variety of items, that number was reduced to 11, of those 7 moved forward to funding. The narrow agenda of proposals includes 6 for Pedestrian and Bicycle Safety and one for General Safety.
The Wood Street project was underrepresented and passed with 67 yes votes and no way to vote "no" or object.
We are asking the residents to sign the petition and we will present the signatures to the 1st Ward and CDOT, halting the implementation of this project.
Once the 1st Ward proposal is halted, the community would like present an alternative plan. The proposal that we would like brought forward would bring safer dual bikes lanes to Wolcott Avenue from Grand Avenue to Milwaukee, Wood Street would remain as is in regards to the bicycle related street markings, signage and shared lanes. This would be a win-win for all involved, two streets for bicycles, pedestrian friendly traffic patterns and less congestion for everyone!
Current 1st Ward Proposal
Budget $325,000
67 votes
Top of Form
Bottom of Form
Reference: -PROJ-2021-11-17
Selected
Wood St is a designated bike route in Chicago's bike plan. This proposal would upgrade bike infrastructure from Chicago Ave. to Ellen St. by adding protected two-way bike lanes for a full mile on this street. Wood would be changed from two-way to one-way (northbound) to accommodate these bike lanes and preserve residential parking.