Shield our kids from gruesome/adult DVD graphics!
60
people have signed this petition.
Add your name now!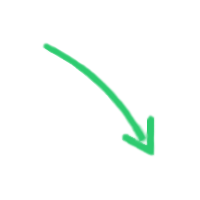 60

people

have signed.

Add your voice!
Maxine K.
signed just now
Adam B.
signed just now
If you believe that our young children need to be protected from the graphic and disturbing imagery easily found at their eye level in your neighborhood video store -- bloody skulls in vices, ripped flesh, naked bodies, satanic posession, gore, torture and terror -- then please read on. Many parents of young children have found ourselves shopping for weekend entertainment in the local Blockbuster. Often our kids are trailing along behind us as we scan the racks of movies, searching for the perfect one. If we are interested in the New Releases, as many of us are, we browse the perimeter of the store where they are alphabetized. Currently, Blockbuster does not separate the new R-rated movies from the G-rated movies -- everything is grouped together. Unfortunately, this means our little ones are free to gaze upon some extremely disturbing graphics on the DVD jackets -- mostly horror and some sexual -- as we shop from A to Z. Please sign this petition to help preserve the fleeting innocence of our children. Our goal is to capture the attention of the Management Team at Blockbuster -- so that they will acknowledge that some genuinely gruesome/adult images are being displayed at a child\'s eye level. Some of these terrifying images can and will haunt a child\'s impressionable mind way into adulthood. We understand that there is a significant horror/erotic film market, and that Blockbuster must display these products. We propose that Blockbuster be the first to organize their stores (including New Releases) according to RATING. We would then know to avoid certain sections of the store when we have our children with us -- we would feel much more comfortable shopping! We hope this petition will be the first and last step in our quest to protect our children from these images. They are too young to intellectually process the advertising meant for adults, and we are risking their emotional/mental health. We\'ll send this petition to Karen Raskopf, SVP Corporate Communications at Blockbuster on 12/15/06. Please help...and pass it on -- just click the \"Tell Others\" tab above. Thank you!
Sponsor
My name is Kerri Nagy -- I\'m a 33-year-old wife, mother of two, and business owner from Wilmington, Delaware. My family and I rent from the Kirkwood Highway Blockbuster store (302-633-4303). We hope the corporate management team will take this petition seriously, so we can continue shopping there. Thanks for helping!
Links
See what Blockbuster is selling & renting here: http://www.blockbuster.com. Avoid exposing your kids to the jacket graphics in the stores by renting online at Blockbuster, or at Netflix: http://www.netflix.com. We\'ve tried that too, and it is pretty convenient!