Keeping our children safe
323
signers.
Add your name now!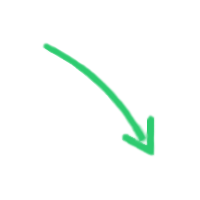 323

signers.

Almost there!

Add your voice!
Maxine K.
signed just now
Adam B.
signed just now
Did you know that in Rockland unlike other cities, guns and ammunition can be sold next to a daycare centre? A hunting and fishing store selling guns and ammunition has applied for a business permit with the City of Rockland and they plan on opening up their shop two doors down the Rockland Tiny Hoppers Daycare Centre. As parents with children attending this daycare, we are extremely worried for the safety of our children. We need your support to ensure that our children safe! We are not objecting to the arrival of this new business in the city of Rockland, in the contrary, we welcome it as we know hunting and fishing is a popular hobby in this area and wish this business much success. The objection is clearly towards their location. To be situated so close to a daycare does not make sense. In the event of a building evacuation, for instance, how can we be sure to have enough time to evacuate our children to their safety shelter before the dangerous items kept in the store's inventory start to trigger? By-laws exist in other cities that prevent these types of businesses from opening so close to daycares and schools. There has to be valid reasons for this and why is it that Rockland doesn't have this same regulation? The decision on implementing this by-law in Rockland will be taken on Monday August 27th when the municipal council will meet to discuss this matter one last time and decide on whether or not this type of business can be located in the same plaza as an established daycare center. This meeting will also be the last chance anyone gets at voicing their concerns. We need your support! Like the saying goes, Numbers speak volumes! The more concerned citizens the more our voices will be heard! Please help us keep our children safe …sign this petition!

Savez-vous qu'à Rockland contrairement à d'autres villes, un commerce qui vend des armes à feu et munitions est permise près d'une garderie? Un magasin de plein air qui vendra ces produits dangereux attends présentement son permis d'exploitation de commerce pour s'installer à 2 portes de la garderie Tiny Hoppers Rockland. En tant que parent d'enfant qui fréquente cette garderie, nous sommes extremement inquiet pour la sécurite de nos enfants. Nous avons besoin de votre appui pour nous aider à assurer la sécurité de nos enfants!
L'objection n'est pas directement relié à ce commerce qui viens s'installer à Rockland. Au contraire, nous les appuyons, sachant que le loisir de la chasse et la pêche est très commun dans cette ville et que ce commerce bénifiera à plusieurs gens. L'objection est au niveau de leur emplacement. Qu'ils soient situé à si près d'une garderie nous semble absolument absurde. Dans le cas d'une évacuation, par exemple, comment pourrions nous s'assurer d'avoir assez de temps pour evacuer nos enfants à notre abris de secours avant que ses items dangereux tenu dans leurs inventaires déclenchent.
Il parait avoir des reglementations dans d'autres villes qui empêche ses genres de commerces à s'établir si près de garderies et écoles. Il y a sans doute des raisons valide pour cette reglementation et pourquoi es-ce que la ville de Rockland n'exige pas ce même reglement.
La décision ce fera le 27 août prochain lorsque le conseil décidera si oui ou non ce commerce peux venir s'installer à côté de la garderie.
Nous faisons appel à votre appui! Le plus de gens concernés, plus de chance nous aurons à ce faire entendre! Aidez nous à garder nos enfants en sécurité, signé cette pétition!

Links