Keep HALF.COM ONLINE!
348
people have signed this petition.
Add your name now!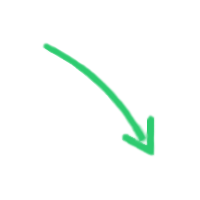 348

people

have signed.

Add your voice!
Maxine K.
signed just now
Adam B.
signed just now
As you may or may not know, management at EBAY.COM has decided to close down HALF.COM at some point in the near future. (EBAY purchased HALF.COM a few years ago) Please see the link to the right of this memo for the actual information put out by Half.com and Ebay.com regarding the eventual closure of Half.com. As a seller and a buyer on Half.com I would like to petition the management at EBAY to NOT take Half.com offline. Half.com has been one of the best online experiences for both sellers and buyers. It is easy to list items, and as sellers we do not have to deal with the hassle of money collection and the time consuming process of listing an item like it is on Ebay. Ebay has tried to integrate the ease of listing on Ebay with an ISBN or UPC code but it is still time consuming and not as easy as it is on Half.com to list an itme. It will also cost more money, as a seller on Ebay since there is an upfront listing fee and an item can only be online for 10 days. After 10 days you will have to re-list the item and pay more money in some instances. It is also harder to manage price changes and descriptions on Ebay. These are costs which will just be passed on to consumers and create higher prices to customers. As a buyer it is so easy to buy off of HALF.COM. Just a few clicks and you have bought the item. Not like the lengthy ordeal it is with Ebay to pay for your item. I am petitioning EBAY to leave HALF.COM alone and let the two auction sites cater to their own markets. For if HALF.COM goes away, it will be sorely missed and will only add hassle and inconvenience to the process of selling and buying for both customers and sellers coming from HALF.COM. This petition will be mailed (in snail and e format) to EBAY by FEBRUARY 29, 2004. If you support our efforts to keep HALF.COM online and to not have it merged into EBAY.COM then please add your signature below. Your email will not be sold or given to anyone other than management at Half.com and Ebay.com to show that you support keeping HALF.COM and EBAY.COM separate online auction sites unto themselves.
Sponsor
My name is David Maynard and my company, Millennium Consulting Group LLC in Rocky Hill, CT, has been selling online since 1999 when HALF.COM came into existence. HALF.COM made the online auction experience fun and easy for the first time. I tried EBAY and found it to be nothing but a hassle. My online id on both Ebay and half is \"bargains4yourcabana\". If you need to reach me then please send email to halfmail2001@aol.com. You may also view my online store at http://half.ebay.com/shops/shops.jspseller_id=39477 I am also very pleased to announce that I am now joined in the crusade to save HALF.COM by StockpilesRus.com who is \"Proud to support this petition. Please see their website for hard to find goodies at low prices, they are at: http://www.StockpilesRus.com Look for 25
Links
For more information on the transition of HALF.COM into EBAY.COM and about HALF.COM\'s evenutal demise please click here: http://half.ebay.com/include/transitionFAQ.jsp The purpose of this petition is not for the sponsors to create a commercial for their websites and goods for sale, but really to get you to SAVE HALF.COM with the efforts of the people below who are trying to contact their own customers to sign this petition. So please help support this cause. Even if you can get 1 or 2 friends or family members to sign this petition, you will be doing your part in helping to stop the axe from falling on HALF.COM. If you care to support the people who are pushing this petition and maintaining it daily then by all means check out their stores below. Support those people who are supporting this petition to keep your favorite auction site open. Please visit http://www.StockpilesRus.com for hard to find goodies at wholesale prices. They have a lot of items at 25