KEEP FEILDING'S FIRE SIREN
40
people have signed this petition.
Add your name now!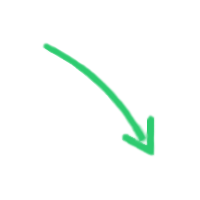 40

people

have signed.

Add your voice!
Maxine K.
signed just now
Adam B.
signed just now
KEEP FEILDING'S FIRE SIREN This petition seeks the support of residences in our lovely town of Feilding .
Currently a petition is circulating to Stop Feilding's Fire Siren and find a better way.
The Author has asked: Please, Feilding Fire Station - CAN YOU PLEASE TURN OFF THE SIREN AND USE PAGERS, OR TEXT MESSAGES, OR PHONE CALLS, and OR SOMETHING ELSE??! We no longer want the ear-shattering piercing wail infiltrating our homes.
Before signing either petition I ask that you consider the following: Feilding Fire Brigade is a Volunteer Station Members of this Brigade are on call 24 hours a day 7 days a week 365 days of the year to respond to Fire's , Motor Vehicle Accidents, Medical Assists, Floods etc, for our community.
Pagers are currently used to alert Volunteers to an emergency, and I believe the Siren is an important backup to alert volunteers to a crisis in the event of Technology failing.
The suggestion of using Txt Messages or Phone calls to alert members to an emergency in my opinion is ridiculous, for the following reason. Response time to any emergency is critical; asking a member to sit and ring 30-40 people asking them to respond could cost a life. Let alone texting,
Yes to some the Siren going during the day and thru the night can be annoying but please stop and think for one moment about those who are needing the assistance of these dedicated Men and Women, for many of them I believe the siren gives reassurance that help in on the way.
To those that believe the Siren is just a nuisance to their peaceful sleep, spare a thought for the Volunteer's who crawl from their beds at all hours to keep your community safe, or save your loved one's lives, They never complain and they never clock out. I applaud and thank them all for their selflessness.
Instead of complaining about the Siren, be thankful that you have such selfless, dedicated, individuals in your community. I am.
So feel free to sign this petition if you agree we should KEEP THE FEILDING FIRE SIREN, not only as an alert but as a constant reminder to think of those that respond to the needs of others.
Links