KEEP YOUR HANDS OFF OUR 2nd AMENDMENT RIGHTS & FIREARMS
13
people have signed this petition.
Add your name now!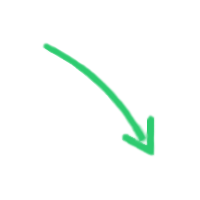 13

people

have signed.

Add your voice!
Maxine K.
signed just now
Adam B.
signed just now
We law abiding citizens and gun owners of the United States of American demand that you stop attempting to destroy the 2nd Amendment and take our firearms. 

Firearms and the right to bear them are an intricate part of our heritage and belief system and we are tired of self-serving politicians violating our rights and attempting to steal our property.
The right to keep and bear arms is a protected right placed in the bill on rights to protect us from becoming enslaved by a corrupt government.

It does not limit the type of firearm we can own or the size of magazines they hold.  It was not implemented for the use of firearms in hunting, although that right we demand is protected also.

The 2nd Amendment is a God given right of self-protection and the protection of our country from being taken over by a dictator, or evil imperial government. 

This was a God given right even before the 2nd Amendment was written, which only backs up, not weakens the right to own and bear firearm for protection purposes and to defend our country. God gave us this right of live, liberty, and self-protection and man will never take it away.

Since our country is a Republic and was not created as a democracy, this right is not open to vote by a democratic mob but is an individual right that cannot be infringed on or taken away.

We the signers of this petition will never surrender our God given rights, or the tools used in protecting that right, i.e. our firearms.